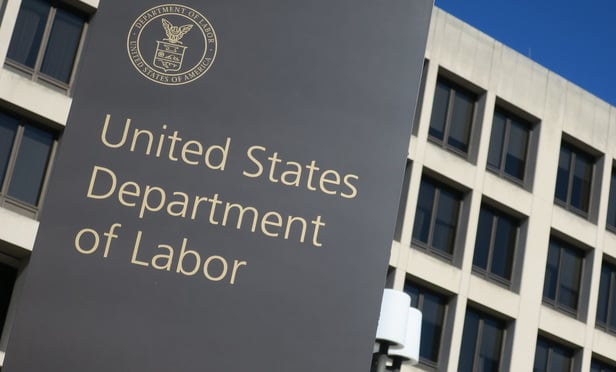 An executive order signed by President Trump in Charlotte, North Carolina instructs the Labor Department to craft guidance that would relax existing restrictions on Open Multiple Employer Plans.
MEPs allow groups of small employers to pool workers into one 401(k) plan, allowing them to achieve economies of scale on investment, record keeping, and administration fees and costs.
They also relieve employers of reporting requirements to the Labor Department, and allow MEP providers to share employers' fiduciary requirements under the Employee Retirement Income Security Act.
Related: Want to be a 401(k) superhero to small-business clients?
But existing regulations, established under the Obama Administration, require employers to share commonality, or a nexus, such as membership in a trade group, to gain the full benefits of MEPs.
And a so-called "one bad apple" rule subjects MEPs to disqualification if one participating employer fails to meet administrative requirements.
The White House had yet to publish a copy of the executive order by the end of the event in Charlotte, but it is widely believed Labor will act to remove the commonality requirement and the one-bad-apple rule, potentially paving the way for wider sponsorship of 401(k) plans among employers that currently don't offer the benefit, and access for smaller employers that do offer a plan to options with considerably lower investment management and administration costs.
"Retirement plans will now be available to more Americans than ever before," President Trump said at the event.
The prospect of relaxing access requirements to MEPs has bipartisan support on Capitol Hill. Open MEPs are a cornerstone provision of the Retirement Enhancement Security Act, which passed out of the Senate Finance Committee by a unanimous vote in 2016.
Companion bills have been reintroduced in both chambers this year. The House Ways and Means Committee is aiming to package RESA's proposals on MEPs into a second tax reform package, which is expected to be introduced in coming days.
While Congress has been clear in its willingness to stimulate wider adoption of retirement savings plans through MEPs, today's executive order took many in industry by surprise.
"This is not the way any of us expected this to happen," said Troy Tisue, president of TAG Resources, a Knoxville, Tennessee-based provider of MEPs. "This is a big day."
Terry Power, president and CEO of The Platinum 401k, a Clearwater, Florida-based MEP provider, said today's action has the potential to be a "total game changer." "It's good news for employers, and good news for plan advisors and record keepers that understand the opportunity."
Potential for substantial savings
MEPs cover around 4.5 million retirement savers, according to Morningstar research.
While more than 90 percent of large employers sponsor a 401(k) plan, data from the Bureau of Labor Statistics estimates that only 48 percent of employers with fewer than 50 employees sponsor a plan.
Small employers—and their employees—pay a premium on retirement plans.
Plans with less than $1 million in assets pay an average of 142 basis points in investment fees, for instance. By comparison, plans with more than $1 billion in assets pay an average of 37 basis points, according to Morningstar research. The difference can translate to an account with 20 percent less in accrued savings by retirement.
When employers aggregate participants under one MEP, those costs are dramatically reduced.
The executive order also instructs the Treasury Department to review existing rules on required minimum distributions from 401(k) plans and traditional IRAs.
Under existing law, tax-preferred account owners are required to start drawing down savings from retirement plans at age 70 ½.
The order also instructs Labor and Treasury to examine electronic delivery options for retirement savers to reduce administrative costs.