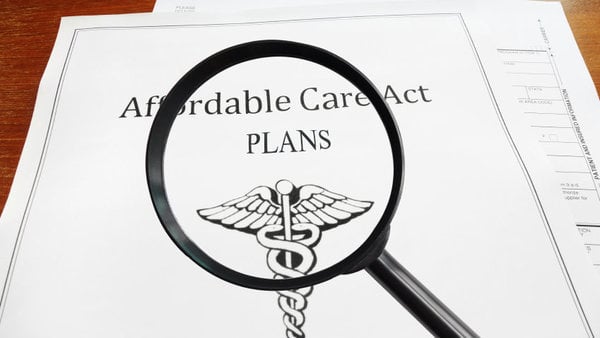 Self-insured plans, as well as those that don't comply with the Affordable Care Act's requirements on basic coverage, are steaming ahead—even if they don't have approval.
Land o'Lakes, Inc. has announced its expansion of a self-insured multi-state group health plan that it formed under new Association Health Plan regulations issued this past summer.
Meanwhile, according to an AJMC report, Idaho is plunging ahead with allowing insurers to sell non-compliant plans despite the fact that it has not yet received approval from the Centers for Medicare and Medicaid to do so.
Related: Trump, states to square off on association health plans
In 2017, Land o'Lakes launched a group health plan for individual farmers within its network under a state-specific statute in Minnesota. In 2018, through a partnership with Gravie, a Minneapolis-based benefits marketplace, the company extended the pilot group health plan to 12 Minnesota-based Land O'Lakes co-ops and to its dairy farmers.
Now, under the new regulations for AHPs, the company has announced that in 2019 the will expand to nearly 15,000 additional eligible farmers in Minnesota and 28,000 farmers in Nebraska who are members of cooperatives that opt-in to participating and offering coverage.
The Land o'Lakes plans are ACA-compliant, the company says in a statement, "all of which cover each of the ten Essential Health Benefits (EHBs), have broad network coverage and are more affordable than plans offered in the current individual market." It adds, "As ACA and ERISA compliant plans, those with pre-existing conditions are not barred from participation, nor will premiums be developed based on a particular participant's health condition."
Idaho, for its part, has been clamoring to be able to offer non-compliant plans for more than 10 months, and despite the lack of approval from CMS, state insurance officials have decided not to wait and to let insurers sell noncompliant plans—apparently alongside compliant ones. Regulators in the state have complained that too many residents go without coverage because of the cost, failing to qualify for subsidies because of income but unable to afford policies available on the exchanges.
The report says that in February, Blue Cross of Idaho revealed 5 state-based plans it hoped to sell alongside ACA-compliant plans, some of which would require medical underwriting of consumers. At first CMS rejected Idaho's approach, saying regulators would not be "substantially" enforcing the ACA, according to the report, adding that as recently as September, Insurance Department Director Dean Cameron said the state was still in talks with CMS, with one issue to resolve.
Cameron, says the report, says CMS will have a tough time turning the state down, considering the administration's position in a Texas lawsuit to overturn the ACA. The state has not tried to obtain a 1332 waiver, which gives states additional flexibility under the ACA.
Read more: