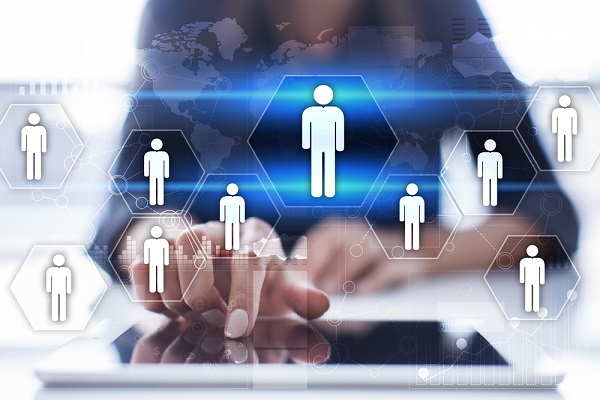 A number of trends are dramatically changing how employers should best recruit for talent, but many HR organizations are struggling to adapt, according to the Allegis Group white paper, "The New Meaning of Talent: Adapting to the Work and the Workforce of Tomorrow."
"The world of work looks significantly different than it did just a few years ago — critical skills are scarce, demand is high, and new trends and innovations are changing the talent landscape every day," says Allegis Group's president Andy Hilger. "As a result, organizations are challenging old assumptions about the people they need to do the work, the trends that shape how they acquire talent and the evolving nature of the work itself. Talent strategies must evolve to stay ahead of change."
Related: 100 HR influencers you should be following
More workers are changing jobs frequently to expand their experience, and as such, employers should be considering transferable skills that are applicable across industries and functions, according to the white paper. However, too many employers continue to use overly rigid job requirements on their job descriptions, turning off potentially good talent that are coming from another industry.
Indeed, 63 percent of HR leaders in the Allegis Group survey say recruiters and hiring managers include too many must-have demands in their job descriptions, with little inclination to prioritize one need over another.
"When attributes are not prioritized, it is no surprise that 48 percent of surveyed companies are challenged to attract and retain people with emerging skills, with an overemphasis on requirements contributing to the issue," the white paper's authors write.
Employers should also take a forward-looking perspective in considering ideal candidates for certain positions, and rather than focus on what people have done in the past, consider ways to understand how a person learns. An organization may pose interview questions that ask candidates to relate a problem they solved in the past, or an employer may challenge candidates to a work problem.
"This focus is particularly important as organizations seek skills in fields that may not have existed until recently, such as the use of social media applications, marketing automation, or many artificial intelligence-related skills," the authors write. "The rise of these newer fields may explain why only 53 percent of surveyed HR leaders say their hiring managers still insist candidates meet requirements for years of experience on a job description. The requirement is still enforced, but it is fading as a priority."
The survey also found that 30 percent of HR leaders say their organizations cannot see the total demand for talent across the organization, 29 percent lack visibility into the total talent supply, and 34 percent do not have a central system to measure talent acquisition success.
"Increasingly, HR departments view their ability to harness workforce data and build predictive analytics models as a core driver of future success, and 71 percent of companies consider it a high priority," the authors write. "Through the push for visibility and data-driven insight, employers can empower their talent acquisition function to better access a global supply of workers across many channels."
Recruiters also need to reconsider how new skills will affect the role being filled, according to the white paper. However, just a small majority (63 percent) of HR decision-makers express full confidence that their organizations are effective at predicting new skills that will be needed, and 45 percent consider their organizations to be effective at attracting talent with new skills. Only 56 percent of organizations say they are effective at developing new skills internally, and just 53 percent are effective at retaining talent with new skills.
"To better address emerging needs, employers can leverage predictive analytics to anticipate spikes in demand for certain roles and competencies," the authors write. "Such changes can come from causes as varied as a competitor moving into a location (increasing talent demand), a company laying off employees (increasing the talent supply), cyclical market demands that may drive talent availability, or, most recently, new demands for skills caused by emerging technologies (AI, as well as emerging data science and analysis fields)."
"Understanding the demand, organizations can then create attraction and retention strategies to lay the groundwork for building talent pipelines that address roles that come into play in both the immediate and longer-term future," they write.
The survey also found that 40 percent of HR leaders say that digitizing how talent is sourced is a challenge for their organizations, and roughly a third of HR leaders are not confident in their organizations' ability to leverage digital sourcing channels to their maximum effectiveness.
Areas where confidence was lacking include their companies' use of people aggregators (38 percent), email marketing (36 percent), social media (34 percent), search engine optimization (34 percent), search engine marketing (33 percent), and job boards (24 percent).
"Moreover, talent leaders are concerned their organizations may not be equipped to handle increased candidate traffic brought on by digitized processes, leaving a negative experience that can impact the employer brand," the authors write.
Seventy-five percent of HR leaders say their organizations recognize the importance of strategically evaluating how work gets done, whether through permanent employees, contractors, SOW, or outsourcing. Only 56 percent of organizations use different engagement models to their full potential, leaving a full 44 percent of companies falling short when it comes to utilizing all worker types. Further, 39 percent of HR leaders cite effectively using multiple engagement models as a challenge, while only 21 percent have a holistic view of their workforce engagement options.
HR decision-makers also cite anxiety over the potential, negative consequences of a digitized and flexible work model, according to the white paper. For example, 24 percent claim employees may find it difficult to build relationships when working remotely. Twenty percent are concerned that their organizations do not have the updated/fast technology to support these practices.
Sixteen percent believe flexible workers may have trouble embracing the culture and create challenges for scheduling meetings, and 14 percent of HR decision-makers believe remote personnel may run the risk of being overlooked for promotions.
All of these trends can be intimidating for employers, but adapting to them can be "a great opportunity to achieve a competitive advantage," according to the white paper.
"The organizations that commit to thinking systematically and creatively about how their business is changing can reap the benefits of smart, prioritized decisions that enable their people and processes to deliver the value demanded by today's markets," the authors write. "Whether driving customer satisfaction, creating new products, or delivering high-quality service, the new meaning of talent is defined by a workforce that is smart, empowered, and human. The companies that put these ideals to work are positioned to lead in a world of change, today and in the future."
Read more: