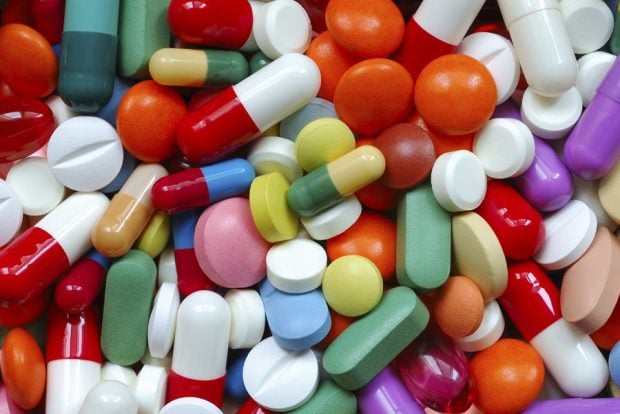 Pharmaceutical companies that raise the cost of certain drugs risk losing protections that guarantee Medicare coverage, part of a Trump administration proposal to give insurers leverage to negotiate lower prices.
The U.S. Centers for Medicare and Medicaid Services on Monday proposed exceptions to six protected classes of treatments for illnesses including HIV, depression and cancer. If a drug falls into the category, privately covered Medicare plans have to cover it — giving drug manufacturers significant power to charge what they want.
Related: Trump criticizes "global freeloading" in latest drug price action
Under the administration's proposal, some drugs could be kicked out by insurers if, for example, their manufacturers raise the price by more than the consumer price index over about a year, CMS Administrator Seema Verma said in an interview with Bloomberg. The proposal could save $692 million over a decade, she said.
The Obama administration ditched a 2014 effort to limit the number of protected classes after fierce blowback from patient groups and members of Congress.
"What we want to do is make sure our beneficiaries are getting the drugs that they need at affordable prices," Verma said. "If the medication isn't affordable, they aren't going to be able to access it."
Insurers would have to cover at least two drugs in each therapeutic class. The proposals released Monday are scheduled to be finalized in early April.
Step therapy
The proposal would give insurers other powers to control costs. Drugs that are merely new formulations — an extended-release version of an existing drug, for example — would no longer get protection. Insurers could also force patients to try a cheaper drug before using a more expensive one, a tactic known as step therapy.
"President Trump is following through on his promise to bring tougher negotiation to Medicare and bring down drug costs for patients," Health and Human Services Secretary Alex Azar said in a statement.
The administration has also suggested it could support a policy to require rebates drugmakers offer insurers to be passed on to seniors at the pharmacy counter. Such a move could raise insurance premiums, but lower out-of-pocket spending. CMS is now asking for input on a policy that would take the rebates into account when determining the amount seniors must pay out of pocket. The policy could be implemented as soon as 2020.
The potential changes are part of a long list of policies CMS is proposing to govern Medicare Advantage plans and Medicare Part D prescription-drug plans that will cover seniors in 2020. Both Medicare Advantage, which provides extra benefits in addition to traditional Medicare, and Part D are offered by private insurers.
Verma and Azar wrote in a blog post that non-Medicare plans obtain discounts of 20 percent to 30 percent for protected drugs, while Part D discounts average 6 percent. For example, Medicare spending on Latuda, a biopolar depression drug made by Sumitomo Dainippon Pharma Co., grew almost 19 percent annually from 2013 to 2017, Verma and Azar said.
In 2015, protected-class drugs accounted for 20 percent of spending by Medicare's Part D prescription-drug benefit but only 14 percent of prescriptions, according to the Pew Charitable Trusts. Total Part D spending on drugs in 2015 was $137 billion, the Kaiser Family Foundation said.
The administration also proposed letting insurers continue to require step therapy for drugs that are given in a hospital or clinic, a separate Medicare program called Part B.
The move is another effort to give insurers a negotiating tool to gain discounts and rebates from drugmakers in exchange for not steering patients to rival treatments.
"We've had a lot of interest from plans," Verma said. "They're excited about this."
More on the administrations efforts to rein in drug prices: