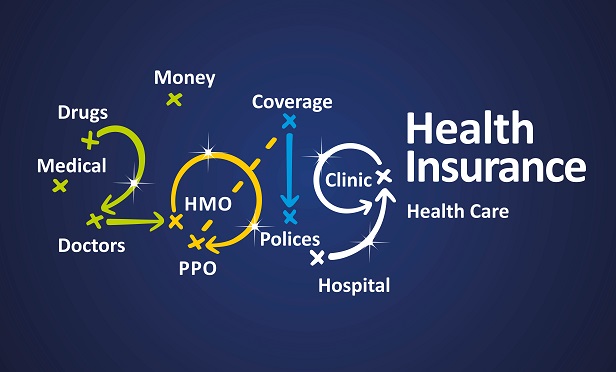 As the new year approaches, here are five trends in employee benefits to watch in 2019, based on the findings from our 16th Annual Employee Benefit Trends Study (EBTS) and other industry indicators:
1. Simplicity wins
With an increased emphasis on the employee experience, simplifying the processes and systems related to benefits is top of mind for employers. To aid this, the seamless integration of technology and benefits into an employer's ecosystem continues to be a strong trend. In fact, third-party administration firms are rising in their importance among key decision makers. As an example, employers are seeking information from their benefits administration providers to understand which partners work best in their systems to ensure their employees' experience is the easiest possible. End-to-end – from enrollment to claims decisions – reducing complexity is critical for success.
2. Wellness in the workplace
Employers have taken notice of the increased importance of attending to employees' total wellness, including mental and financial well-being, and are eager to find ways to provide support, as well as reduce associated stigmas. To do this, we are seeing that some employers are training people managers in mental health first-aid, providing flexible work schedules or environments and offering financial planning tools, all of which aim to reduce stress levels and improve overall wellness.
3. Tailored benefit plans on the rise
Low unemployment means it is a competitive time for employers who are trying to retain and attract top talent, so organizations need to be creative with their benefits package offerings since firms can only offer so much salary. Through the rise of voluntary benefits, financial wellness solutions and programs to aid with caregiving responsibilities, there has been an increase of more customized benefits plans that meet more individualized needs. According to EBTS, more than 70 percent of workers report that the ability to customize benefits to fit their needs increases loyalty to their employer. Additionally, employers are looking to offer their employees services such as concierges and/or decision, advice and guidance tools, which aid in ensuring ease in the benefits enrollment and claims processes.
4. Omni-channel decision support
Customer experience is as important as ever, which means omni-channel decision support – the ability for an employee to tap into online and digital support, as well as human or one-on-one assistance – is critical. Offering different channels to learn about and interact with benefits allows employees to be more engaged and equips them with more information to make decisions that are right for them. Employers who offer their employees tools to do independent research with videos or downloadable materials, followed by one-on-one consultations to help validate decisions, will see better engagement and satisfaction around benefits. And there is room for improvement here, as more than one-quarter of employees don't feel they made the right decisions during enrollment the prior year, according to EBTS.
5. Gig economy here to stay
The gig economy continues to grow. The ability of employers to provide their workers with the flexibility and freedom that gigs provide will be even more important. According to EBTS, more than half of workers, 57 percent, are interested in gigs as opposed to full-time jobs. And it's not just interest, it's intent. Twenty-four percent of employees say they plan to leave their full-time jobs for freelance work in the next five years, according to the study. Employers who offer flexibility, such as portable benefits, flexible working hours, or remote work opportunities, will be in the best position to not only retain workers who are interested in gigs, but also support the growing population of gig workers, who can bring valuable experience to companies.
Benefit to watch: financial wellness solutions
Financial insecurity is reaching a tipping point. The EBTS found 48 percent of individuals say they are distracted at work due to their financial stress; it's no wonder when 52 percent reported living paycheck to paycheck. As employers strive to retain and attract top talent, they should take into serious consideration a financial wellness program, with benefits at the core, to help their workforce not only manage their finances in the short-term, but also help to better plan and prepare for long-term financial goals, such as retirement or buying a home. According to EBTS, 84 percent percent of employees want financial wellness tools (e.g., planning, education, workshops), yet just 18 percent of employers offer them. So, employers who leverage the benefits they already offer – such as a retirement package and voluntary benefits – in a holistic financial wellness solution can improve engagement with and utilization of existing programs, as well as stand out as employers of choice.
Financial wellness programs that are "high tech and high touch," meaning they utilize technology, as well as human interaction, are most poised to succeed. According to EBTS, about half of employees are optimistic about automation technologies, but 46 percent worry about loss of human connection in the workplace. To solve for this, having a variety of touchpoints for employees to seek financial guidance is vital.
Bradd Chignoli is senior vice president, National Accounts, Group Benefits, MetLife.