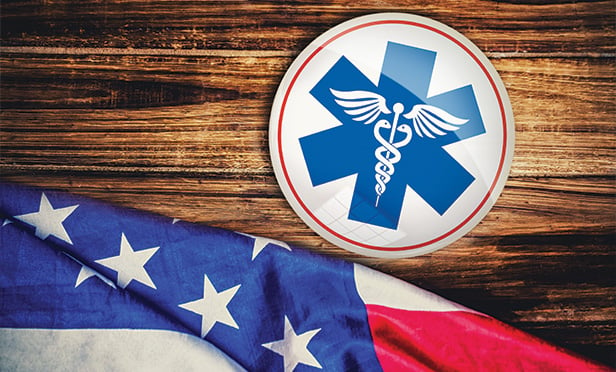 Even though premiums for health care coverage under the Affordable Care Act will go up for 2020, it doesn't appear as though they'll be those dizzying increases consumers experienced in the past.
Instead, according to Politico, for the second year in a row increases should be fairly modest—if the initial batch of insurer rates is any indication. That's in spite of Trump administration actions that were expected to be even more disruptive to coverage than it has been—although the move to overturn the ACA itself could still prove to be "profound."
Related: CMS wants to know: How should the ACA system change?
Proposed rate hikes have thus far come in from fewer than a dozen states, and even those may be further lowered once they're considered by state insurance regulators, according to the report, which also points out that this year's rates actually fell for the first time since the ACA kicked in, with benchmark plans' premiums dropping by 1.5 percent in 39 states that rely on HealthCare.gov.
Enrollment was fairly stable as well, only dropping 2.6 percent nationally.
Still, insurers have been raking it in on ACA customers, most of whom come with substantial subsidies. And plans that don't satisfy ACA requirements aren't seeing soaring popularity in the absence of availability of ACA coverage.
But it's early days yet to figure out how things will stand for 2020. While lots of insurers dropped out of the marketplaces, leaving many counties throughout the country with no ACA options, eventually the gap was breached and experts expect the trend of increased competition to continue.
"I would be surprised if we start hearing about bare counties," Cynthia Cox, an insurance expert at the Kaiser Family Foundation, told Politico. "It's probably more likely that we see insurers entering the market."
One factor driving rates is the rising cost of care, expected to rise between 4 and 8 percent in 2020. In addition, the ACA's health insurance tax ends its one-year hiatus to return and is expected to increase premiums by approximately 2 percent.
Plan designs are being squeezed to wring every savings from them without sparking an outcry over cuts to providers; insurers are also working on trying to identify how expensive customers are so that they can maximize risk-adjusted payments.
But the Trump administration's actions still present a threat, whether through actions like a potential ban of "silver-loading," which boosted premium subsidies for consumers, or from its support of the ruling in the lawsuit filed by Republican-led states to overturn the ACA altogether. A lower-court judge ruled that the removal of the individual mandate invalidated the entire law, and the administration's backing of that ruling could mean that, depending on intermediate court rulings, the ACA could end up before the Supreme Court.
Dave Dillon, a fellow with the Society of Actuaries who advises several states on rate review, said of the possibility, "I would be hopeful that there would be some kind of transition period" if the ACA ends up on the chopping block, adding, "The markets would be in an uproar."
Read more: