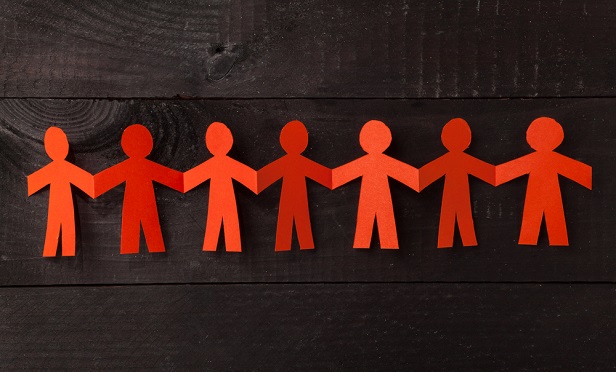 There's no denying that diversity and inclusion are hot topics when it comes to the workplace, with many organizations prioritizing efforts to not only increase their pool of diverse candidates but to retain them. The term "diversity" became popular in the 1980s and has since evolved into "diversity and inclusion" with the realization that getting diverse candidates through the door is only half the battle — inclusion efforts help to make sure they want to stay.
Today, many organizations have embraced the term "belonging," which adds the final layer to diversity and inclusion efforts: acceptance. In 2018, LinkedIn released its Global Recruiting Trends report which analyzes these three terms and measures their level of priority within organizations.
Related: 10 best workplaces for diversity
The report found that 51 percent of companies are "very" or "extremely" focused on diversity, 52 percent on inclusion and 57 percent on belonging. While diversity used to be a box that organizations checked to show progress to their board, it has since shifted away from this. Organizations prioritize diversity, inclusion and belonging with two main goals in mind: improved culture which results in greater retention, and improved company performance/bottom line. Evidently, 78 percent of companies said they prioritize diversity to improve culture and 62 percent said they do so to bolster company performance.
Diversity, inclusion and belonging undoubtedly impact organizations positively and evidence points to efforts by companies to diversify their workforce for various reasons. But a major disconnect lies in the overwhelming task of implementing policies and procedures to accomplish such a daunting task. This is why it's easy for diversity and inclusion efforts to become or feel transactional, ultimately hindering its short and long-term success. To address this, look for actionable insights that bring value to your diversity and inclusion efforts. It's important to set realistic goals that are easy to measure. While it's tempting to make a checklist, the real impact should be found within the overall culture of the organization, which can take time.
Here are a few actions to help no matter where you are on your diversity and inclusion journey.
Recognize and address unconscious bias
True change starts with recognition of the pervasive nature and potential impact of unconscious bias—those deeply ingrained stereotypes that are unintentional, yet have powerful consequences. There are many highly-regarded training programs, such as Harvard University's Project Implicit, that offer a variety of approaches to help your employees identify and understand their unconscious bias.
One pitfall: these training programs, which ostensibly shine a light on the problem of unconscious bias, may instead make some employees (particularly white males) defensive about their biases. Programs that reframe unconscious bias as a universal, human challenge with a shared opportunity to make things collectively better—rather than define it as a series of divisive challenges—can set a framework that eliminates some of the inherent defensiveness that comes from such conversations.
Promote from within
An important step that can be taken, whether you're looking to restructure, hire a new role or fill an empty seat is to look internally at all of your candidates and promote from within. In fact, LinkedIn found that employees with a change in job responsibilities due to a promotion or lateral movement within the past two years were much less likely to leave. As diverse candidates continue to climb the ladder, no matter what industry they're in, they will feel that they're valued and will want to stay at the organization. It also provides mentors and leadership for entry-level and junior staff—who by example, will also stay if they feel that the promotion process is inclusive.
Empower existing employees to champion diversity
It's obvious that company culture starts from within, which is why it's important to empower your existing employees. They need to know they have a voice that is being heard from the top-down, helping to drive key initiatives throughout the organization. It's critical to communicate progress, even small wins because it creates a level of transparency that reinforces inclusion. These communications can be done by reaching out to younger and/or new employees and encouraging them to champion these efforts which help to make the topic of diversity and inclusion more prominent and accepted throughout the organization.
Hiring diverse candidates is essential for an organization's success in the short-term, but retaining and accepting these diverse candidates is what will make organizations successful in the long-term. To do this, look for actionable insights that can help your organization strategically reach diversity, inclusion and belonging goals.
David Chang is CEO of Gradifi.
Read more: