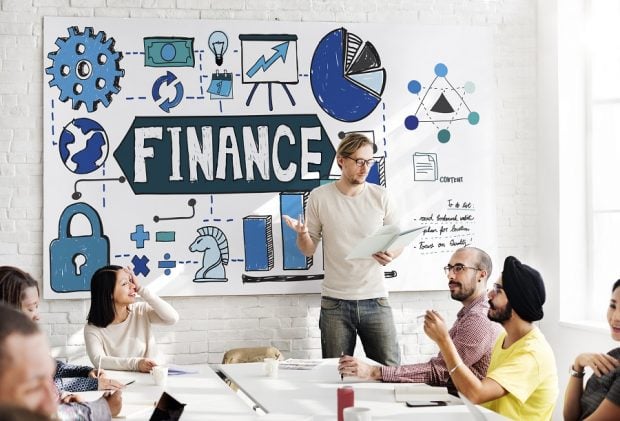 With low unemployment and wages growing nationwide, today's economy is strong and vibrant. Despite this, the results of PwC's 8th annual Employee Financial Wellness Survey are less than encouraging. According to the data, the workforce of today is more stressed about their finances than ever before, and workplace financial wellness programs aren't helping.
Soaring health care costs were top of mind for many respondents. Nearly three-quarters (73 percent) of millennial workers and 70 percent of Gen X workers think health care costs will impact their retirement, and 61 percent of all employees surveyed said they planned on working during retirement or postponing it out of consideration for present or future health care costs. Only four in 10—39 percent—felt confident they would be able to cover medical expenses after retiring.
Related: Health care outpaces 401(k) in worker job decisions
Despite these growing concerns around health care costs, when it came to financial wellness programs, just 18 percent of employees surveyed said the program their employer offered has helped them better manage health care expenses or save for future costs.
More than numbers
These statistics are disheartening, but even more so when you consider that these aren't numbers on a piece of paper—they represent real lives being negatively affected by health care costs. Behind the percentage signs are actual people who are having to put off or reconsider entirely their plans to spend time with their grandchildren, travel the world or simply take a well-deserved break after decades of hard work.
Employees are largely not in control when it comes to mitigating those concerns. They can participate in financial wellness programs, but they cannot craft plans that fit them and their individual circumstances. Employers, however, can help by shedding cookie-cutter initiatives. Rather than approaching their workforce with a one-size-fits-all benefits package, employers must take a more thoughtful approach to crafting financial wellness programs that align with employees' actual needs.
Addressing the problem
While the prospect of changing a workplace financial wellness program can be daunting, the first step for benefits and HR leaders is simple: Help employees better understand how to properly use what is already offered. In PwC's survey, "help understanding and using benefits" was the third-highest response when employees were asked what benefits they wanted to see added in the future. Providing employees with the knowledge so that they understand how to get the most out of existing benefits is a tremendous first step.
For example, 60 percent of employees with health insurance are covered by a high- or mid-deductible health care plan making many of them eligible for an HSA. However, only 38 percent of those employees are contributing to their HSA. This demonstrates a major disconnect between what insurance plans employees select and their knowledge of how to best use these plans.
HR leaders also can benefit from understanding what employees actually need. Have conversations with employees or use a survey to see what personal finance concerns are top of mind. If the majority are worried about saving for future health care expenses, it makes more sense to offer a robust HSA program than student loan benefits. Most companies default to offering the kinds of benefits other organizations have, but in doing so they miss an opportunity to give workers benefits that will help both companies and their employees get the most out of them.
Following up
Offering benefits and helping employees understand how to get the most out of them is a good first step, but it shouldn't be the last one to help workers improve their financial wellness. Even a highly customized program needs proper guidance, education and access to resources to be successful. Revisit the conversations you had with employees when you designed the program to make sure the program is still suiting employee needs and to answer any questions about how it's implemented and utilized.
In the same way you want to tailor your benefits to your workforce, communicate with employees about benefits in an effective way. Within small offices with few employees, one-on-one discussions may be best. In larger offices, or those whose employees aren't necessarily at a single location or available at the same time, email communication might be the way to go. Still others could benefit from physical mailers sent to their house. Mix up your communication channels to make sure you're reaching everyone at your organization.
HR and benefits leaders cannot single-handedly solve their employees' financial concerns, but taking these steps can help alleviate their health care concerns. Helping them to understand and utilize the benefits already being offered, as well as any new ones you introduce to suit their needs, will lead to a better work atmosphere overall—and happier, healthier employees.
David Vivero is co-founder and CEO of Amino.
Read more: