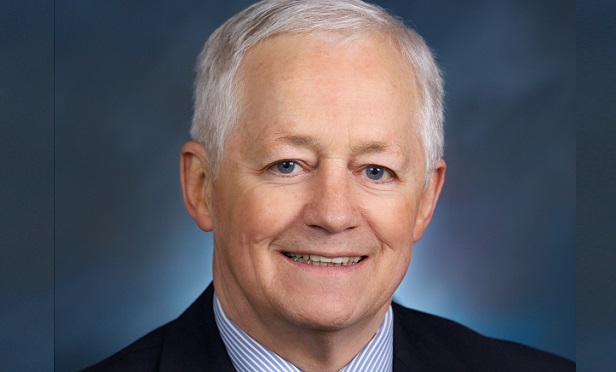 The top insurance regulator in Washington state is accusing a high-profile health care cost sharing ministry, and its program manager partner, of trying to avoid state insurance regulation by wrapping ordinary health insurance in a health care sharing ministry wrapper.
Mike Kreidler, the state's insurance commissioner, says the health care sharing ministry, Trinity HealthShare Inc., and the program manager, Aliera Healthcare Inc., have made ministry memberships look like conventional health insurance.
Related: Why some Americans are forgoing health insurance
Aliera and Trinity have not done enough to make consumers aware that the Trinity plan is a health care sharing ministry, or that Trinity plan members are supposed to be believe in the Christian, Trinitarian conception of God, according to an investigation report Washington state officials posted in April.
Kreidler is seeking a $1 million fine from Aliera and a $100,000 fine from Trinity in connection with program membership sales, according to an enforcement action announcement.
The program has collected $3.8 million in member contribution payments from 3,058 Washington state residents since August 2018, officials said.
Officials reported that Kreidler's office has received about 20 complaints from Aliera-Trinity program members.
Affordable Care Act (ACA) rules now require major medical insurance plans to cover claims resulting from pre-existing conditions. Those ACA rules do not apply to health care sharing ministry programs.
Some of the Washington state Trinity ministry members who called Washington state regulators discovered their memberships were something other than ordinary major medical coverage when the ministry failed to help them pay for bills resulting from pre-existing conditions, Kreidler said.
"Real health care sharing ministries can offer a valuable service to their members," Kreidler said in a statement included in the enforcement action announcement. "Unfortunately, we're seeing players out there trying to use the exemptions for legitimate ministries to skirt insurance regulation and mislead trusting consumers."
Aliera's response
Aliera said in a statement: " Health care sharing ministries provide members with a more flexible method for securing high-quality health care at an affordable price, something that is more important than ever to Washington residents who face consistently increasing costs for traditional health insurance.
"On behalf of the health care sharing ministries marketing by Aliera, more than ten thousand share requests from Washington consumers have been received, totaling more than $2 million in health care medical payments shared.
"Notwithstanding the Commissioner's long history of hostility towards health care sharing ministries and his latest hyperbolic claims, we remain committed to serving healthcare sharing members in Washington and elsewhere, working with regulators to provide the health care sharing solutions these members need.
"We will vigorously defend the right of these members to exercise their religious convictions in making their health care choices, and we will utilize all available opportunities to address these false claims made by the Commissioner's office."
Aliera's outreach efforts
Aliera has been working this year to present itself as a mainstream alternative to health insurance.
The organization served as a gold-level sponsor for the Inter-Company Marketing Group's 2019 annual conference, in Scottsdale, Arizona, in February.
In June, Aliera was the only top-level sponsor for the National Association of Health Underwriters' 89th annual convention, in San Diego.
Health Care Sharing Ministry History
Nonprofit religious groups have been helping members share health care expenses through modern health care sharing ministries since at least the 1960s.
Drafters of the Affordable Care Act created a new role for the ministries in 2010, by exempting the ministries from ACA major medical coverage rules, while classifying participation in certified health care sharing ministries as being equivalent to having ACA-compliant major medical insurance.
Consumers could use ministry memberships to avoid having to pay the ACA "individual shared responsibility" penalty, or the amount the ACA imposes on individuals who fail to have what the government classifies as "minimum essential coverage," or solid major medical insurance.
A group for ministries, the Alliance of Health Care Sharing Ministries, says the federal government has certified 104 ministries.
The ministries appear to have about 969,000 members in 29 states, according to alliance figures.
Regulators who support the ACA framework, and some health insurers, have argued that secular organizations could use health care sharing ministries, along with other arrangements exempted from the ACA major medical insurance rules, such as short-term health insurance, to sell major medical insurance-like coverage outside the ACA framework.
ACA supporters contend that letting consumers buy non-ACA major medical-like products may leave consumers without critical ACA consumer protection rules, such as requirements that plans cover prescription drugs, and may hurt issuers of ACA-compliant coverage, by pulling the youngest, healthiest consumers outside of the market for ACA-compliant coverage.
Supporters of the non-ACA major medical alternatives, including many officials in the administration of President Donald Trump, say that individual major medical insurance is now much too expensive for typical consumers who fail to qualify for large premium tax credit subsidies, and that ACA-compliant policies are often a poor fit for consumers' needs.
What the National Association of Insurance Commissioners says
The NAIC — a group for state insurance regulators — recently posted a consumer alert emphasizing that health care sharing ministries fall outside the usual insurance regulation framework.
Health care sharing ministries, or HCSMs, "do not have to comply with the consumer protections of the federal Affordable Care Act (ACA), like covering treatments for pre-existing conditions or capping your out-of-pocket costs," officials say in the notice.
"HCSMs are not insurance, and they can't guarantee payment of claims," officials say. "That means that, while they may share funds with members who have health needs, they are not legally required to do so. State insurance regulators don't supervise HCSMs."
A copy of the alert is available here.