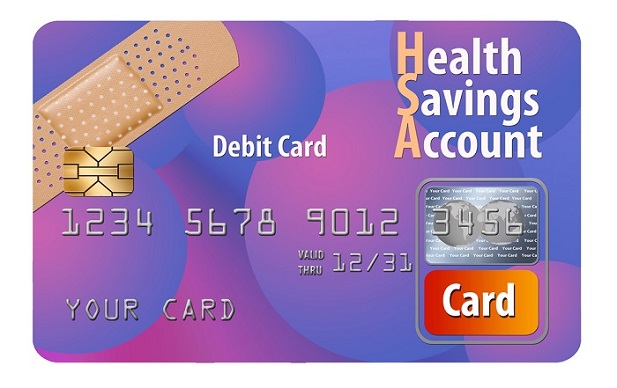 Back-to-school time is in the forefront of our employees' minds. How can we, as their benefits providers, help them prepare for these expenses? There are numerous school-related medical costs that arise each September, many of which most employees don't realize can be offset with proper planning—and a Health Savings Account (HSA). It's time to get our staff financially ready for the medical exams, school physicals, nurse supply kits and home essentials that come with a new school year.
HSAs are an employee benefit that allow for pre-tax dollars to be used to pay for eligible medical expenses. These accounts can help save significant amounts of money. Here is a list of all the back-to-school items that fit within the eligibility criteria for HSAs.
School physicals, medical exams and health forms — Often, schools require a physician form to be completed at the start of each year. These could be called admission documentation, sports physicals, physician health statements, yearly physicals or other terms.
But, they all serve the same purpose. They show the school that the child has received the necessary immunizations required by law and that they are healthy enough for physical activity. If the student has a medical diagnosis, forms are required stating limitations, medication disbursement or health plans of action.
Many insurances allow one free (or mostly covered) physical each year, typically on or near a child's birthday. However, if that appointment does not coincide with the start of the school year, a parent may need to schedule another visit with their health care provider. These physician visits are a fully eligible expense for an HSA.
Nurse bags, first-aid kits and travel-ready medical supplies — If your employee's student carries a medical diagnosis, they may be required to supply the school nurse with a bag of supplies. Some of those things could include test strips and devices, equipment, emergency supplies, EpiPen or Insulin cases, over-the-counter medications, ointments, ice packs, injury tape/gaze/wraps or medical ID bracelets or tags. These are all qualified expenses and can be paid for with HSA funds, providing a significant savings.
Medicine cabinet, emergency supplies and at-home staples — Many of these items are musts around any house with children. The new school year is a good time to check to make sure you have all the essentials. Share this list of covered items with your employees to help them get the most out of their health care dollars: sunscreen, adhesive bandages, masks, gloves, sanitary products, thermometers, wound care, hearing aid batteries, fever discomfort sheets, cold packs and scrape kits. There are several products that many are unaware are covered by HSA accounts. Here are a few of the less obvious: toilet training pants, contact lens solution, or steam inhalers, humidifier, air purifier, acne treatment, lice combs and shampoos or nose wipes.
Please note, some of these items may require a prescription or a letter of medical necessity. Accountholders can check with their HSA administrator before purchasing specific items. As always, it is recommended that accountholders keep their receipts in case of an audit.
Providing an employee benefit, like an HSA account, is most helpful when they know how to use it. Each back-to-school season, parents spend hundreds of dollars purchasing clothes, school supplies and classroom essentials. Help your staff save a little money by using their HSA cards to cover the medical expenses associated the education.

Dana Ramos is the HSA Department Manager at Sterling Administration. She is responsible for ongoing HSA education and training, leading the department by understanding and interpreting the intricacies of the industry, from HSA legislation to IRS regulations and reporting. Dana lives in the San Francisco Bay Area with her family.