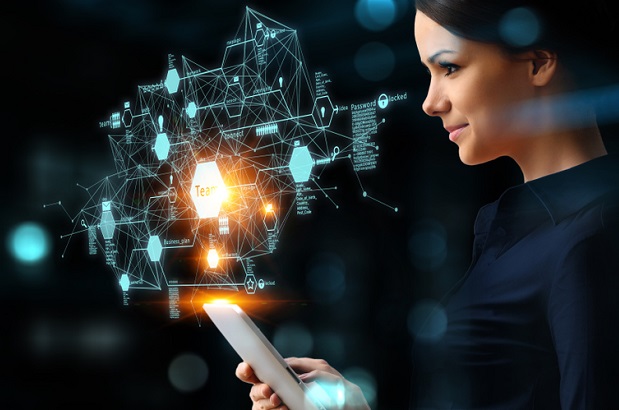 Consolidation of recordkeeper service providers to the defined contribution market may not yet be as torrid as some early predictions, but it's happening.
The trend is expected to continue among the largest national recordkeepers—a list numbering about 40—and among the scores more of regional providers.
"From a pure recordkeeping standpoint, there is excess capacity," Alexander D'Amico, a partner in McKinsey's financial services practice, told BenefitsPRO earlier this year.
It would then follow that there simply isn't room for a pure recordkeeping start-up to compete for footing in the space—wouldn't it?
Ben Thomason, executive vice president at Vestwell Holdings Inc., clearly doesn't think so.
Thomason, whose career has included stints at Goldman Sachs, Securian, JP Morgan, and Fidelity, thinks size does matter, but in the recordkeeping space, not necessarily to the benefit of the Goliaths.
"For large firms, it's difficult to innovate quickly," Thomason said in an interview. "We can be more nimble."
New York-based Vestwell, which launched in 2016, raised $30 million in funding from Goldman Sachs, Point 72 Ventures, and Bank of New York Mellon Corp., in April. Its elevator pitch—that of a digital, forward-thinking, advisor-friendly recordkeeper–is largely based on its superior technology.
Retirement plan recordkeepers, who have spent some portion of the last decade styling their services in a technology context, particularly as it relates to participant experience and education, rely on antiquated mainframe systems to store and distill data, according to Thomason.
Legacy providers run recordkeeping systems on legacy technology, specifically COBOL—Common Business-Oriented Language—which was developed in the 1950s by the Department of Defense.
COBOL still runs the systems behind much of the banking, insurance, and health care industries, as well as the federal government.
"The underlying technology that supports us is far different," said Thomason. "We program in JAVA, which is more customizable than mainframe language, which is becoming expensive to run. And young programmers and not studying it. Legacy recordkeeping tech stacks are old and cumbersome."
For a new company in any industry, buying into legacy mainframe technology is a tough sell, he said.
A goal to support advisors, not displace them
Unlike other tech plays in the retirement plan space, Vestwell has no intention to replace plan advisors.
"It's the exact opposite," explained Thomason. "Vestwell was built for the defined contribution ERISA advisor. All the metrics show that participants and sponsors are better off when working with an advisor."
But those advisors will need superior technology to compete against the algos looking to displace them, fend other market pressures that threaten margins across industry, and help scale services, an imperative to survival.
Asset managers and recordkeepers are feeling fee compression. So too will plan advisors, if they have not already, thinks Thomason.
"Take a specialist that's been in the field for 20 years. They are dealing with multiple record keepers—in some cases as many as 15. That's a very unscalable model. For them to compete and to continue to offer great services, they are going to have to find a way to scale their books."
Vestwell is competing specifically in the micro and small plan market.
"From a cultural standpoint, we want to stand in the corner of smaller plans and the advisors that support them to help even the playing field," said Thomason.
Larger recordkeepers have less incentive to serve small plans with customizable plans built on open architecture.
"There are more inefficiencies down market to improve upon. We want to be the modern technology that allows for the customization of recordkeeping systems for different constituencies," said Thomason.
Full rollout of Vestwell's platform began just last year. Already, it's serving 7,000 participants in 500 plans with about $500 million in assets under administration.
Vestwell also has a silo to support larger asset managers and, potentially, larger recordkeepers. It has partnerships under contract that represent another 7,000 plans, with approximately $20 billion in total assets.
"It's happened really quickly," said Thomason. "Our challenge is to scale up efficiently. We're up for it."
"I need data"
Lockwood Homes, CEO of Integrity, a Malibu-based registered investment advisory, was referred to Vestwell through a payroll provider.
"I need data, ease of onboarding, and back-end tools to create education campaigns for participants," said Homes.
Integrity works with a handful of recordkeeping platforms, and has had "some good experiences, and some bad," he said.
"Vestwell fulfills a specific niche—there are other good providers as well. We liked how they are reaching out with advisors to partner with on the front end," added Homes.
RIAs are often left feeling like they are competing with the custodians that hold their clients assets, said Homes.
"They are creating solutions trying to commoditize us. Some of the big wirehouses hold information tightly and don't allow it to be used to better serve participants. We want to leverage technology as much as we can to inform us on how we are performing on the human side," he said.
Integrity has and seeks strategic marketing relationships with Chambers of Commerce across the country in order to deliver Multiple Employer Plans to small businesses and start-ups that don't sponsor retirement plans.
"We can bring in 50 plans a year through one association," explained Homes. "I need my advisors to have access to tools—to be able to run a report on participants that are age 59 ½ , for instance, so we can deliver the education they need. The more information I have, the more it sets me apart as an advisor."
READ MORE: