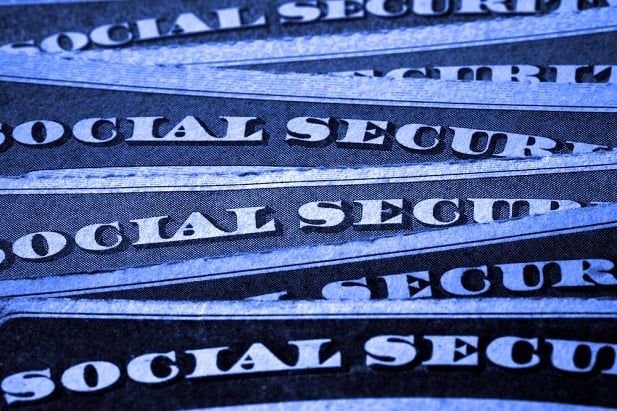 The Social Security Administration has announced its 2020 cost-of-living adjustment. Here's how the SSA estimates 2020 average monthly payments will change:

The increase affects almost 69 million people, according to the SSA, and will begin for more than 63 million Social Security beneficiaries in January of 2020. For the more than 8 million beneficiaries of SSI, the increase will begin on December 31, 2019.
Beneficiaries are normally notified by mail of new benefit amounts in early December. Social Security beneficiaries who receive Medicare won't be able to calculate their new benefit amounts until after 2020 Medicare premium amounts are announced.
According to the agency, final 2020 benefit amounts will be communicated to beneficiaries in December through the mailed COLA notice and my Social Security's Message Center.
In addition, the maximum amount of earnings subject to the Social Security tax (taxable maximum) will increase to $137,700.
The earnings limit for workers who are younger than "full" retirement age (age 66 for people born in 1943 through 1954) will increase to $18,240. For each $2 earned over $18,240, the SSA will deduct $1 from benefits. For those turning 66 in 2020, the earnings limit will increase to $48,600. For each $3 earned over $48,600, the SSA will deduct $1 from benefits until the month the worker turns age 66.
There is no limit on earnings for workers who are at full retirement age or older for the entire year.
How is the COLA calculated? It's based on "the percentage increase in the Consumer Price Index for Urban Wage Earners and Clerical Workers (CPI-W) from the third quarter of the last year a COLA was determined to the third quarter of the current year," the Social Security Administration says.
The CPI-W is determined by the Bureau of Labor Statistics in the Department of Labor.
To learn more about the 2020 Social Security COLA, see the SSA's PDF on its web page.
READ MORE: