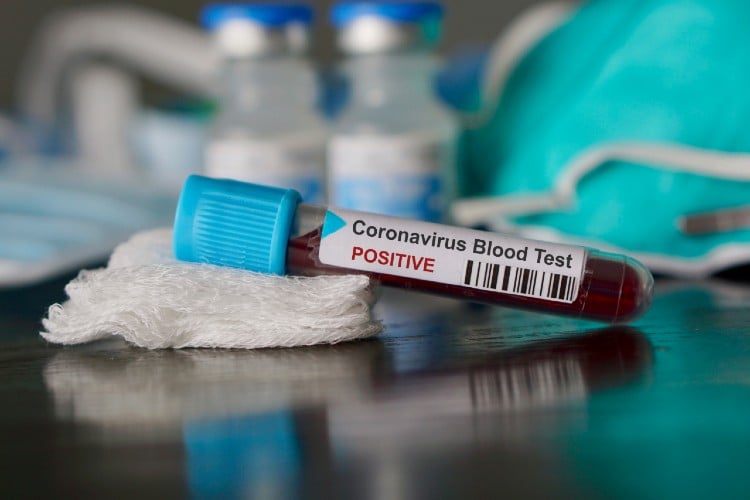 The rising confusion surrounding coronavirus testing and medical care affects a wide variety of people: patients, employers, lab facilities, insurance carriers and Medicare and Medicaid.
Here are answers to some of the questions benefits advisors, employer and employees may have now.
What are the symptoms of coronavirus?
A fever, dry cough, and shortness of breath are common 2-14 days after exposure. Rather than going to their primary care physician's office, patients should call their doctor or the health department and get advice on whether to seek a test for the virus. Testing is available in every state. The number of tests and the facilities qualified to perform them will increase over time.
More serious symptoms which require emergency medical attention include:
Difficulty breathing or extreme shortness of breath
Persistent pain or pressure in the chest
New confusion or inability to rouse the patient
Blue coloring on lips or face
"Should I get tested?"
The patient needs a doctor's order to undergo testing. The criteria for undergoing a test is: being in close contact with someone with the coronavirus; living in a community where there is ongoing spread of the disease; and the patient has symptoms.
Also: Top BenefitsPRO coronavirus coverage
The test is conducted by inserting a swab through the nose to reach the back of the throat. It takes less than 10 seconds to collect the sample. The swab goes into a sterile container and is transported to a lab, where the swab is tested for viral growth. Results are ready in 3-48 hours, depending on the specific test used.
Who is at high risk?
Older adults over the age of 60 and those with serious chronic medical conditions such as heart disease, diabetes, or lung disease are at higher risk. Also, people who take medications that suppress the immune system are at high risk. This would include those who have had transplants or have immune disorders like lupus, multiple sclerosis and other conditions.
Just being under the age of 60, however, does not offer protection against the disease. Some previously healthy adults have become very ill with the virus. Because this is a new virus, there is no immunity against it.
What percentage of people get very ill from the virus?
Data from China where more than 70,000 people got ill from the virus shows that 80% percent of them had a mild illness and recovered. Starting at age 60 there is an increasing risk of disease and the risk increases with age. The highest risk of serious illness and death is in people older than 80 years.
A WHO team of international experts in China found that about 20 percent of patients with the disease required supplemental oxygen (typically via hospitalization), and about 5 percent of those infected required artificial respiration (typically ICU level hospitalization).
Critically ill patients need ICU treatment for respiratory failure. There is growing concern that hospitals will be unable to provide the beds that seriously ill patients need. This is because of two factors: there will be more patients for the beds than the ability of the hospital to provide, and health care providers who are exposed to coronavirus need to self-isolate for two weeks, which will reduce the number of staff available to care for patients.
It is critical that somebody informs the care management company if a patient is hospitalized. Ideally the patient or hospital does that. If hospitals suddenly have more patients than they can admit, normal processes are likely to break down. If that occurs, they are going to focus on patient care, not on calling insurance companies. The biggest challenge in this scenario is that if the care management company does not know someone is hospitalized, they cannot inform the stop-loss carrier in a timely manner, which may have consequences for the self-funded health plan.
Who will pay for the virus tests and care?
Despite media coverage about waving the cost of testing, most self-funded insurance plans appear to be paying for the virus test under their normal plan design with any applicable copays or deductibles.
Should a self-funded health plan sponsor decide to waive patient responsibility for virus testing or both testing and treatment, stop-loss carriers may handle it differently. If a self-funded plan suddenly changes its plan design or makes an exception to the normal plan design, there could be significant stop-loss implications. For example, if the self-funded plan waived all patient responsibility for the coronavirus testing, instead of the regular deductibles and copays applying, there could be significant stop-loss implications.
It is highly plausible that stop-loss carriers will say that the waived patient responsibility portion is not reimbursable under stop-loss. Let's say the patient responsibility is $5,000 and the self-funded health plan's specific deductible is $20,000. If the plan waives the patients responsibility – meaning that there is $0 patient responsibility – then the plan has essentially artificially accelerated the timeframe within which that claim penetrates stop-loss (assuming that the patient is ill/becomes seriously ill or has some other serious health event within the plan year that would cause their total claims to exceed the specific deductible). This artificial acceleration caused by waiving the patient responsibility would make it appear that the stop-loss will kick in sooner than what the stop-loss carrier originally expected, since the stop-loss carrier would not normally have kicked in until both the $5,000 patient responsibility and the self-funded plan's $20,000 for a total of $25,000.
In this scenario, it would be plausible for the stop-loss carrier to refuse to reimburse the $5,000 patient responsibility portion, refusing to reimburse until the $25,000 threshold, leaving the self-funded plan sponsor responsible for $25,000 instead of the anticipated $20,000.
While waiving patient responsibility, resulting in the plan sponsor assuming patient responsibility, might not sound concerning when looked at through the lens of a single occurrence, what is done for one plan member must be done for all plan members in a similar circumstance. Keep in mind, it is estimated that as much as 65 percent of the population could be infected. Let's do a quick math exercise. An employer sponsoring a self-funded health plan has 250 employees, or 600 members. Sixty-five percent contract the virus, meaning 390 members become ill. Five percent of those require ICU care, which is 20 members, and 15 percent, or 59, of those members require hospitalization. Is that health plan sponsor prepared for the financial consequences of assuming patient responsibility for that volume of members?
There may be other possible stop-loss scenarios, as well. After conversations with different stop-loss carriers, it appears that they haven't figured out what their response is going to be. It could be saying your spec is higher on this case because you waived patient responsibility. It could be as aggressive as saying this is outside normal plan design and we aren't going to reimburse any of it.
So if a self-funded health plan has a member on the plan who ends up in a severe respiratory complication, in an ICU, on a ventilator for a couple of weeks, the stop-loss carrier could even potentially say, "We aren't going to reimburse anything of that because you didn't follow your normal plan design from the beginning."
This, of course, is causing great consternation in the self-funded health plan arena, as there is great uncertainty about this point, and that confusion is likely to continue until it is clear what the state and federal government will do.
What do the tests cost?
There is a wide range in cost, from $10 for a test kit up to $3,200 for the kit and results.
Self-funded plans do not typically have to follow the coverage guidelines of the states, as they are not generally governed by state law. However, a legislative exception may be instituted because of the pandemic. If there is a federal ruling, then all plans will have to follow it no matter what. Currently, without a federal exception, it would be prudent for self-funded health plans to follow normal plan design and not make any exceptions.
Medicare created CPT codes U0001 and U0002 for virus testing but hasn't determined the allowed amount. So even if you are in a reference-based pricing plan, if your plan gets a claim that is for a coronavirus test, it cannot be re-priced because there is no Medicare allowable established for it yet. Currently it appears that establishing the Medicare allowable rate for the test may take place in April.
It is likely we will see price gouging on tests. We may see labs come out of the woodwork saying, "We can test for the coronavirus" and then charge whatever they want to charge. Those claims are going to hit health plans. In a PPO plan design, normal PPO discounts would be applied, which only heightens the concern that egregiously overpriced retail charges will be inadequately controlled by even the deepest PPO discounts.
There is another very serious cost concern: How long is it going to take for bills to get submitted by the provider to the health plan if you have a patient who is critically sick? At least one facility has grabbed headlines recently by saying they aren't going to bill immediately (but from the article, it appears they're likely to bill later). Look at when your plan is scheduled to renew, and what the coverage term of your stop-loss policy is.
Let's say you have a plan that is renewing June 1st, and you're on a 12/12 stop-loss policy. If billing is delayed until some unknown future date – let's say September – the health plan will still be financially responsible for paying those claims. They may be outside of the stop-loss reimbursement period, leaving the health plan sponsor solely responsible for the entire cost. For this reason, it is absolutely critical to keep the claims administrator in the loop.
If a group is renewing June 1st or July 1st, the care management company needs to know immediately that there are health plan members who are sick. Health plan administrators need to work collaboratively with care providers to ensure timely submission of bills and processing claims promptly (even if the claims administration company is experiencing staffing changes itself as a result of the pandemic). Timely disclosure is a critical component of the stop-loss renewal and purchasing process, but prompt processing of claims to ensure that stop-loss runout timeframes are adhered to is also critical to the protection of the self-funded plan.
It is unlikely that stop-loss carriers would suddenly say, "Oh, this is coronavirus! You purchased a 12/12 policy and now it's month 24, but we will still cover it."
What should we do in anticipation of getting the virus?
Try to calm people down. Most people who get the virus are going to experience it as a bad cold. They will need to treat the symptoms, rest, drink fluids, take acetaminophen, and do whatever makes them feel better. Remember that the vast majority of people survive the virus. However, communication and collaboration between employer sponsored self-funded health plans, claims administrators, medical management, health plan members, and health care providers will be the critical factor in preventing a potentially financially devasted employer from having the added burden of unanticipated financial liability caused by covering those who become seriously ill.
Deborah Ault, RN, CCM, CCP, AATMC, BCPA, MBA – AKA Nurse Deb – is Founder and President of Ault International Medical Management, LLC (AIMM). Her company provides independent comprehensive carve out concierge and patient advocacy-based utilization management, care management, disease management, and population health strategies to self-funded major medical health plans or those seeking to become self-funded. Reach Deborah at [email protected] or www.aim-m.com