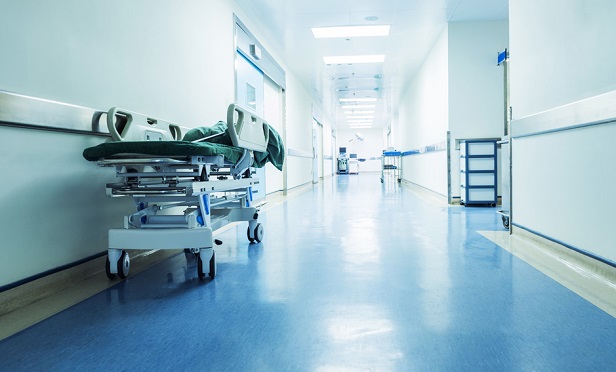 Employers' health care benefit costs could jump by as much as 7 percent this year due to the COVID-19 outbreak – on top of the 5 percent increase that employers had previously projected before the pandemic, according to an actuarial analysis of self-funded employers by Willis Towers Watson.
"Despite employers and employees taking the right precautions at this perilous time, the coronavirus continues to spread and place enormous pressure on our nation's health care system," says Trevis Parson, the company's chief actuary. "This spike in the demand for care is likely to lead to a significant jump in employer health care costs beyond previous expectations. However, the ultimate financial impact will depend on many factors, including the portion of the population infected and the severity of their illness."
Related: Insurers offer free coronavirus coverage, but you might pay for it next year
The analysis detailed three potential scenarios, depending on the level and severity of infection across the country. Each projection could be offset by potential lower costs for dental and vision care, as employees will likely eliminate some discretionary care.
If the number of people infected within the country were to reach 30 percent, total claims costs for medical and prescription drugs could increase between 4 percent and 7 percent, depending on how sick COVID-19 patients become. In mild cases, costs per infected person are estimated at about $250; in moderate cases, $2,500; $30,000 for severe cases requiring an inpatient stay; and close to $100,000 for catastrophic cases requiring intensive care.
In a better-case scenario at a 10 percent infection level, costs could rise between 1 percent and 3 percent. But in a more severe scenario, if half of the U.S. population were to become infected with COVID-19, costs could rise from 5 percent to 7 percent.
However, costs to employers if more grave scenarios might be offset by a number of factors. If available beds or other types of health care supply reach capacity in certain areas, patients could receive care in lower-cost alternative settings, thereby reducing the costs to employers – at least in the short term.
Moreover, employees who don't get infected with COVID-19 but need other kinds of care or elective surgery might choose to either defer care or receive care in lower-cost settings, thereby potentially reducing short-term costs to employers.
However, if neither of these situations come to fruition, costs to employers could increase significantly, according to the analysis.
"The effectiveness of our containment strategy will determine what portion of the U.S. population will become infected," Parson says. "And that will have an impact on additional costs, which employers will need to consider as they design and finalize their benefit strategy and plan for 2021."
Related: