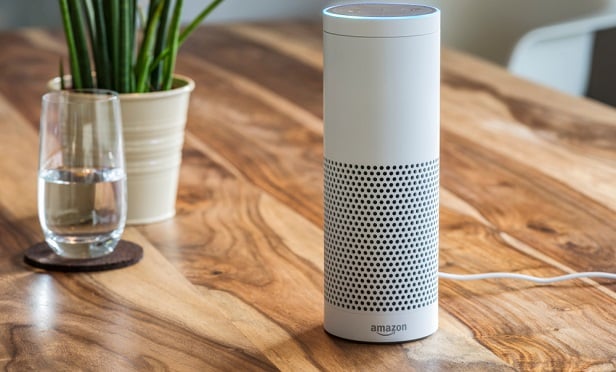 "Alexa, how much of my deductible do I have left?"
Benefits brokers and other health industry professionals have been predicting the integration of smart technology and health care for years. The integration has taken another momentous step forward with an announcement from Anthem that its customers would now be able to access health plan information via Amazon's voice-activated services.
"We know that consumer expectations have evolved and people today expect a more customized and seamless experience," Jill Hummel, President of Anthem Blue Cross and Blue Shield in Connecticut, said in a press release. "The introduction of the enhanced Anthem Skill is the latest example of our digital-first approach to health care, and helps us better support the people we serve."
Related: What can voice technology do for employee health and wellness?
Progress in the integration of health care and digital consumer tools has been slow but steady, bogged down by the complexity of the health care system, as well as HIPAA privacy and security issues.
Last year, Amazon rolled out six HIPAA-compliant skills for Alexa, partnering with health care companies to allow appointment scheduling and communicate with their care team. In December, it added to Alexa's health care skills with a medication management collaboration that allows customers to review prescriptions and request medications via Alexa.
Anthem's announcement marks the first time a health plan has been able to offer access to plan information via Amazon's voice assistant. Customers will be able to ask about various health benefits, including the balance of their HSA or HRA; the status of their plan deductible; out-of-pocket costs; and prescription refills and renewals.
The Skills are currently only available for members of Anthem's commercial health and dental plans, though the company plans to add vision enrollees later this year, as well as other updates.
Read more: