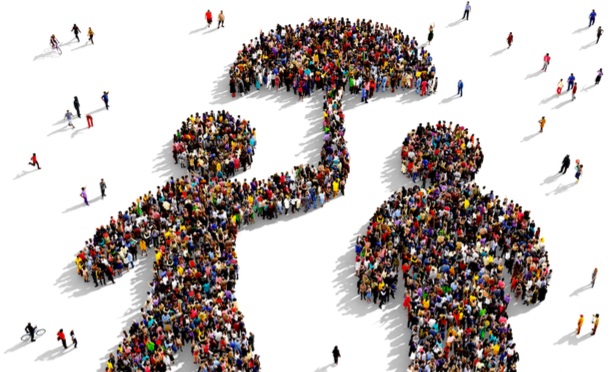 Competition in the Affordable Care Act public insurance marketplace has been something of a roller coaster over the past few years, with some experts concerned the markets would collapse completely. But insurers on both the commercial and Medicare sides are starting to see the benefits of participating in the public exchanges.
With people losing jobs during the COVID-19 pandemic, they will likely be turning to the marketplace to purchase insurance plans. As they do, they'll have a harder time distinguishing between Medicaid and commercial insurers. Adopting some of the practices of commercial insurers — such as paying broker commissions — has brought Medicaid managed care plans participating in ACA marketplaces in line with more traditional insurers, according to a new study.
Related: UnitedHealth eyeing return to ACA markets
"Entry by Medicaid managed care organizations has been the dominant mode of increased participation in the marketplace in recent years, and that trend will likely continue as enrollment grows in these sectors," says Katherine Hempstead, senior policy adviser at the Robert Wood Johnson Foundation.
Researchers at the Urban Institute and Georgetown's Center on Health Insurance Reforms, with funding from the Robert Wood Johnson Foundation, interviewed stakeholders in six states that have at least one Medicaid insurer in the ACA marketplace for that state in 2020. These stakeholders said that the Medicaid plans offered are no longer any major distinctions from the more traditional plans but in fact have adopted some of the successful strategies of ACA plan providers.
Some key points of differentiation noted in the study:
Leveraging provider relationships: Medicaid insurers have been able to use existing business relationships, working with providers to negotiate rates for both Medicaid managed care and individual market plans–providing greater volume to the provider.
Lower administrative costs: Medicaid plans spend less on developing different plan designs than their commercial counterparts, nor do they spend as much on marketing. Their narrow networks also result in a less resource-intensive claims process.
Broker commissions: In the states included in the study, Medicaid plans were actually paying a higher commission than commercial providers. As noted by study authors, "Some interviewees indicated that the higher commission intended to get brokers' attention, reporting that brokers had virtually ignored Medicaid insurers in the early years of marketplace operations.
Familiarity with a low-income population: Medicaid insurers have a wealth of experience serving lower-income populations, similar to many marketplace enrollees, As one provider told RWJF, "Our traditional insurance companies, they were a little panicked. They had no idea how to even plan for taking care of a population they had never paid any attention to. I think that probably meant that they had higher premiums. [By comparison, the Medicaid insurer's] premiums have been lower…because their business model helped them know better how to plan for this population."
Commercial providers, for their part, are adopting some of Medicaid's practices as well, such as narrowing their networks. In turn, Medicaid insurers have been slowly expanding their narrow-network models, possibly in response to network adequacy requirements of the ACA.
Overall, the news is good for those shopping on the individual markets for insurance. The stakeholders interviewed said that fears that the entry of Medicaid insurers would impact insurers' networks, pricing and participation have dissipated. One respondent, speaking about the Florida market, said, "We've had a lot of big carriers coming in…none of the big carriers…have been leaving, they have been increasing."
Steve Salkin is a managing editor for BenefitsPRO parent company ALM. He can be reached at [email protected]
Read more: