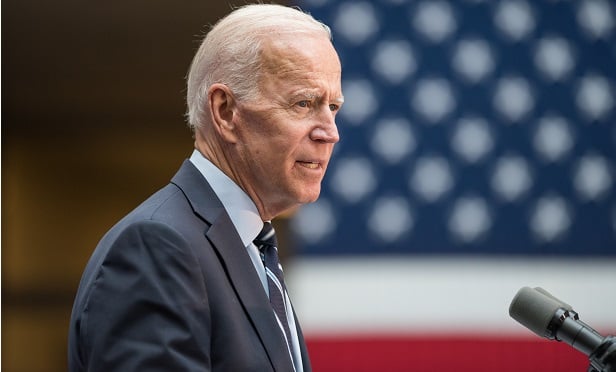 The flame of the Medicare for All movement may have dwindled when Bernie Sanders suspended his presidential campaign, but it hasn't extinguished completely. More than 60 delegates have signed a petition to vote against a platform that doesn't include support for Medicare for All health care reform, with hundreds more expected to add their support.
"This pandemic has shown us that our private health insurance system does not work for the American people. Millions of people have lost their jobs and their health care at the same time," Judith Whitmer, a delegate for Sen. Sanders told Politico. "There's people leaving the hospital now with millions of dollars in medical bills. What are we going to do about that?"
Related: Biden's 'unity' task force rolls out its vision for health care reform
The pledge is largely symbolic, as even the petition's creators say they will stand firm in their support of Democratic nominee Joe Biden, who has campaigned on a more moderate health care reform platform that builds on the Affordable Care Act and would create a public option. Instead, the supporters are hoping to raise awareness for the issue.
"The sea change that's underway could swell as a result of this initiative," Norman Solomon, national director of the advocacy group RootsAction.org, told Politico. "It's a reasonable hope that historians will look back at the next couple of weeks as a time when hundreds of delegates stepped forward and said, 'This is a red line for a humane society and we're not going to stop saying so.'"
Single-payer health care proposals such as Medicare for All, once considered extreme, have gained acceptance and moved into the mainstream in recent years. Prior to the coronavirus outbreak, California had launched a commission to explore creating a single-payer option, and even doctors were signing onto the idea.
Read more: