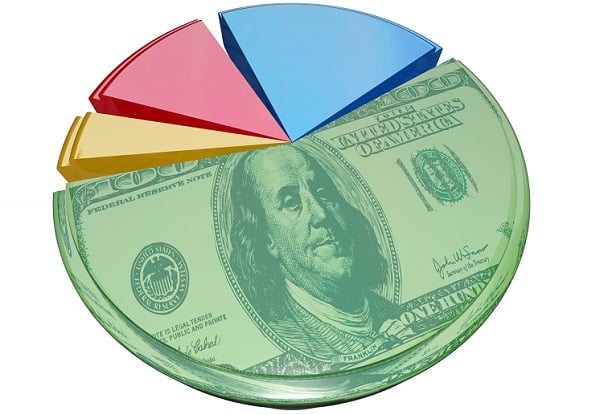 The steady increase of health care costs has lowered wages for employees and caused other shifts in benefits, according to the authors of a new Rand Corp. study.
The working paper —"Who Pays for Health Care Costs? The Effects of Health Care Prices on Wages"—confronted the dynamics of hospital mergers on health care costs and wages in the workforce. Employers, the authors concluded, reduce wages as a response to rising health care costs.
"Our results show how rising health care costs caused by provider concentration are passed to workers in the form of lower wages and less generous benefits," the authors, Daniel R. Arnold and Christopher M. Whaley, asserted.
Related: Who shoulders the greatest burden of out-of-pocket health care costs?
Americans "doubly feel the effects of rising health care costs—through higher health care prices and slower wage growth," the authors claimed. "Health care reforms with mechanisms for lowering prices are likely underestimating their potential savings if they do not include impacts on wages."
The authors reported: "We find that over the 2010 to 2016 period, hospital mergers led to a $521 (2.6%) increase in hospital prices and a $579 increase in per-privately insured enrollee spending at hospitals. On the reverse side of the market, we find that hospital mergers lead to a $637, approximately 1.0%, reduction in wages from 2010 to 2018."
Increased health care spending "contributed to 15% of the observed increased enrollment in high-deductible plans" between 2010 and 2016.
"Our two combined results suggest that firms respond to higher health care costs by both adopting the blunt instrument of HDHPs, and by using the even more blunt instrument of reducing wages," Arnold and Whaley wrote.
The authors said their working paper built on existing studies in various ways. "While existing work has clearly demonstrated that health care market consolidation leads to higher prices, linking changes in market structure to wages is important to understand how these higher prices are paid for," they wrote.
Read more:
Mike Scarcella is a senior editor in Washington at Law.com. Contact him at [email protected] and on Twitter @MikeScarcella.