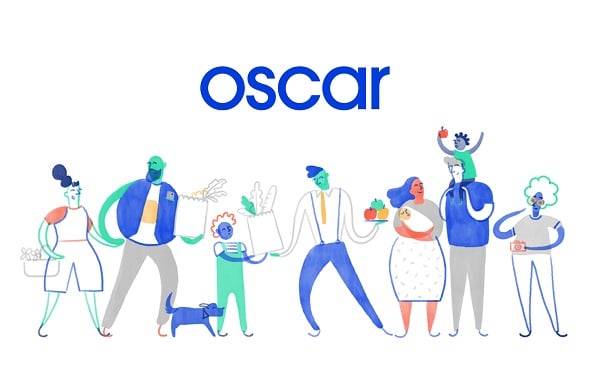 It's a good time to be in the health insurance business, and relative newcomer Oscar Health is capitalizing on the situation. The 8-year-old insurer says it will expand its health insurance offerings next year, offering individual and family plans in four more states and 19 additional markets.
The company also announced a new benefit that would give members free access to virtual primary care sessions. The no-cost primary care benefit includes unlimited primary care visits with virtual doctors, as well as some prescriptions, durable medical equipment, lab tests, diagnostic imaging and initial specialist referrals ordered by an Oscar primary care provider. In addition, Oscar announced an expansion of urgent care to include no-cost drugs and labs.
Related: Oscar Insurance raises $225 million
The latest expansions, which are subject to regulatory approval, give Oscar a footprint covering a total of 19 states and 47 markets in 2021. New markets where Oscar is entering include Little Rock and Fayetteville, Ark.; Boulder, Colo.; Asheville, N.C. and Oklahoma City. Also included are six Florida markets–Homosassa Springs, Jacksonville, Sarasota, Tallahassee, Port Saint Lucie and Punta Gorda–as well as Des Moines, Sioux City, Waterloo and Dubuque, Iowa; and Allentown, Scranton and East Stroudsburg, Pa.
"With the launch of Oscar Primary Care, Oscar is making even more unprecedented, cost-effective plans available," Oscar co-founder and CEO Mario Schlosser said. "Americans consistently cite cost, quality and convenience as their biggest struggles with the healthcare system – our new offering solves for all of them."
According to MedCity News, Oscar raised $225 million in funding in June, and the company started in 2012, offering individual plans on state Affordable Care Act exchanges. Forbes said Oscar and other health insurance companies catering to individuals are bracing for an influx of new customers who have lost their employer coverage during the COVID-19 pandemic. HealthCare Dive says Oscar has about 420,000 enrollees nationwide, making it far smaller than national plans such as UnitedHealthCare and Anthem.
Oscar says it will offer its Virtual Primary Care product in 10 markets in 2021–Miami, Fort Lauderdale and Palm Beach, Fla.; Houston, Dallas and Austin, Texas; Los Angeles and Orange County, Calif.; Denver and New York. The company sees an accelerating demand for such virtual services–citing data from McKinsey, Oscar says 11 percent of U.S. Consumers used telemedicine in 2019 but 76 percent are interested in using it following the outbreak.
Read more: