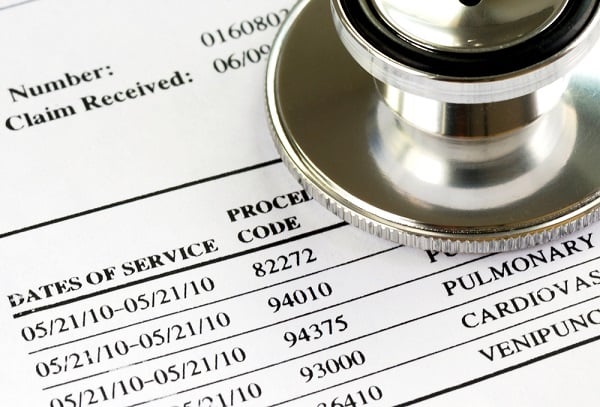 Surprise medical bills, where patients are billed for necessary services at out-of-network costs, have been increasingly in the news in recent months. Studies have shown that a majority of Americans report receiving these bills, which can come from a range of providers but are most often associated with emergency care.
In the surprise billing scenario, services such as ER care, radiology, or ambulance services are considered out-of-network—a burden to consumers, who can't shop for a better deal in cases where they have emergency medical situations. The consumers may not find out about the higher costs they are responsible for until they receive the bill, hence the "surprise" terminology.
Related: Study: Regulations are making surprise medical billing issues worse
In a new study, the USC Schaeffer Center for Health Policy & Economics finds that this type of billing not only is a burden to consumers, but it can also give providers leverage to extract higher payments from health plans. The study estimates that if surprise billing was reformed overall insurance premiums in the US could be reduced by $12 billion to $38 billion annually.
According to the study, "Services for which surprise billing is common make up 10% of health plan spending – a surprisingly high share. As a result, policies to address surprise billing can have significant secondary effects on insurance premiums, in addition to preventing the surprise bills themselves. For example, the researchers find if these services were paid at rates similar to what other highly-trained specialists earn relative to Medicare prices, insurance premiums would decline by about 5%, which adds up to $38 billion in total premium savings across the commercially-insured population."
Two solutions to bring down the cost of surprise billing
Researchers from the Schaeffer Center looked at two possible ways that legislation might reform the surprise billing practices that are driving up costs. One approach, currently being considered by the U.S. Senate Committee on Health, Education, Labor and Pensions, would eliminate the ability of providers to charge out-of-network fees for services in this type of situation.
This approach would mandate that insurance plans pay out-of-network providers at least the median in-network rate in their geographic area. The Congressional Budget Office has estimated that this would reduce average payment rates for services where surprise billing is common by roughly 15%. The study found this would correspond to about a 1% reduction in annual premiums per enrollee.
Another proposed approach would be to require all services currently billed at out-of-network prices be aligned to 150% of the Medicare reimbursement rate, which is the high end of payments to most medical specialists. Researchers found this would reduce premiums by 5.1%, or $212 per member per year.
"Policies like these would align payments to the handful of specialties that are responsible for most surprise bills more closely with other specialties," said Schaeffer Center Associate Director Erin Trish, adding that these are just two solutions available to policymakers. "There are many policy options to address surprise billing. Our findings should make policymakers aware that the way they address surprise bills will not only reduce patients' out-of-pocket costs for the immediate bill, but also impact overall health care spending."
Claims data outlines surprise billing costs
For the study, the Schaeffer Center study analyzed 2017 claims data from the Health Care Cost Institute, which included 568.5 million commercial claims from 44.8 million individuals covered by UnitedHealthcare, Aetna, and Humana.
The researchers evaluated the proportion of total health plan spending on services with the highest prevalence of surprise billing. This area of medical care included services performed by emergency medicine professionals, radiologists, anesthesiologists, and pathologists, as well as emergency outpatient facilities and emergency ground ambulance services. The researchers said those services account for 7% to 8.6% of total plan spending in 2017, depending on how services were defined.
The researchers conclude that surprise billing practices are a "market failure" that raises costs for consumers. Any legislative proposal would have to avoid being too generous with setting reimbursement rates for the providers involved, or the fix could be more expensive than the current problem, they added.
"Policies that weaken the provider leverage that stems from the current ability to surprise bill patients should shift some leverage from providers to payers during in-network payment negotiations," said Erin L. Duffy, a postdoctoral research fellow at the Schaeffer Center and first author on the study. "Consumers' premiums are derived from how much plans pay, so if plans pay less, premiums may decrease."
Read more: