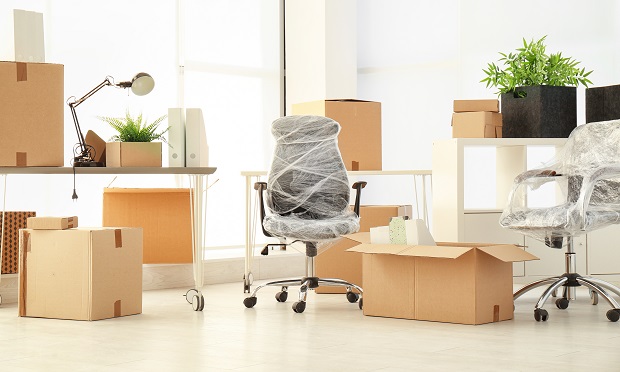 Companies invest hundreds of hours and millions of dollars to make office environments not just OSHA compliant, but pleasant and productive places to work. Now, though, the great shift to remote work means the normally well-stocked snack pantries are bare, and the on-site gyms and meditation rooms are standing empty.
Related: The new economics of office space
With 74% of executives now expecting workers to stay remote even after the pandemic ends, it's time to ask: how can employers continue to use workspaces to differentiate themselves and engage employees?
Don't ignore the problem
The first thing we need to realize is that this isn't something employers can afford to simply ignore. A recent Leesman Index survey of 100,000 workers found that remote workers' job satisfaction directly correlated to the quality of their home office space. That makes intuitive sense, of course: physical environments matter, and it's far easier to keep your morale up working at an ergonomic, well-lit desk than hunched over a laptop on a sagging sofa.
The lack of appropriate work environments is already taking a toll on employee wellness: McKinsey found that more than 80% of employees say the crisis is impacting their daily work lives. Far too many of our team members are putting in long hours in improvised, poorly lit, and otherwise uncomfortable home-office environments. And while office workers can easily call IT for support with technical problems, or simply take a water-cooler break with colleagues when the going gets tough, home workers often feel isolated and stressed out.
In other words, this is a problem in urgent need of a solution. But while it's relatively simple to manage employee wellness in a controlled, centralized environment, it's far harder to do so when every employee has a different home-office setup. Everyone's needs, resources, and tastes are different, so there's simply no way to standardize remote employees' workspaces. How can employers help their employees when it's no longer possible to prescribe or enforce standardized setups designed for optimal health and productivity?
Money talks
As with so many things, money is a key part of the solution. Many employers have already drawn criticism for treating remote working as an opportunity to cut costs, with workers facing reduced salaries and diminished perks as they transition away from centralized office spaces. But when it comes to employee wellness, that's a strategy that's best avoided.
Instead of simply shifting the cost of home-office equipment and administration onto employees, try channeling some of the dollars saved from mothballed office spaces back into improving your employees' home-office environments. Get that right, and you'll wind up with healthier and happier workers, along with a strong culture that will help you continue to attract top talent.
What does that mean in practice? Well, at a minimum it likely means giving your employees a stipend to help defray the cost of certain home-office upgrades such as larger monitors and more comfortable desks. But don't treat this as a one-time expense. Most companies won't be able to set aside enough money to immediately meet all of an employee's needs, so it's important to have a plan for continuous improvement, and to invest in wellness in an ongoing manner.
Ergonomics coaches can help your employees stay comfortable and healthy, for instance, while online yoga and personal training classes can substitute for on-site gyms. At the end of the day, ongoing assistance and guidance will count for more than a one-off remote-working stipend.
Lean into flexibility
The key here is to lean into the idea of flexibility rather than trying to find prescriptive, top-down solutions. Bulk-buying 5,000 identical ergonomic chairs or adjustable desks might be a good move when you're running a corporate campus, but in the remote working era you need to give employees the freedom to choose the equipment that works best for them. You also need to find solutions that let you spread costs over time, rather than requiring you to immediately spring for home-office equipment for your entire workforce.
One way to solve both problems is to create a one-stop internal procurement system, perhaps with an Amazon-style interface, to allow employees to choose from a wide selection of approved products, from chairs and tech equipment to discounted snacks and sodas. Such systems can provide a degree of centralized control, ensuring stipends are spent on suitable items and don't exceed planned spending, while giving employees the latitude to select the products that do the most to improve their personal work environment.
Done right, such approaches give employees agency — something that's especially important during these unsettled times — while still providing guide-rails to keep them on track and to help employers manage budgets effectively. Using a central, digital platform to manage wellness spending and other perks can also help you to connect employees with supplementary resources, such as training on how to use their new ergonomic gadget effectively, in a seamless and employee-driven way.
Proactive, not prescriptive
Every company will find its own path forward. But the bottom line is that in the WFH era, employee wellness and the suitability of the working environment are just as important as they've always been.
As companies navigate the new world of remote work, it's essential to be proactive without being prescriptive. Now more than ever, money is a finite resource, so companies need to find ways to deploy resources creatively and flexibly in order to maximize their ROI. Employers that empower their remote workforces, and make smart investments to help employees create home-office environments that are pleasant, productive, and stress-free, will position themselves for lasting success — whatever the future brings.
Carlos N. Escutia is the CEO and founder of GroWrk, which is helping employers build the infrastructure for the future of work with its smart remote employee experience management platform. Prior to his current role, he was the co-founder and head of business & operations at CasaOne.
---
Read more: