Building an Inclusive Benefits Package for a Remote Workforce
Overview
Date: Tuesday, March 16, 2020
Time: 2:00pm ET | 11:00am PT
Cost: Complimentary
Brought to you by: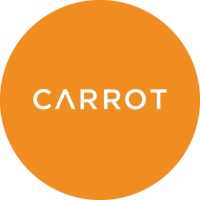 After the events of 2020, many benefits leaders have had to quickly adjust their strategies to support both remote workers and diversity, equity, and inclusion (DEI) goals. Flexible policies and partners in a wide range of areas – mental health, family-forming, and more – will be key to building attractive, remote-friendly benefits offerings this year and beyond.
Join this complimentary webcast to understand how to meet the needs of remote employees, how to do so in a truly inclusive way, and what to consider for globally distributed teams. You will learn:
How trends in DEI and remote work will impact employers
Key considerations for a remote workforce: mental health, family-forming, home office allowances, and more
Ways to ensure benefits parity for a global workforce
REGISTER NOW! (Not able to attend? STILL REGISTER you will receive an email with how to access the recording of the event)
Featured Speakers:
Carrot Fertility is the leading global fertility benefits provider for multinational employers. Carrot's clinically-managed program includes egg freezing, in vitro fertilization (IVF), donor and gestational carrier services, and adoption. Carrot supports nearly 200 companies in more than 50 countries across North America, Asia, Europe, South America, and the Middle East.
Kirsten is an experienced sales leader for technology-driven brands who was struck by the lack of coverage for reproductive healthcare under company medical plans. She joined Carrot as one of its first employees to help make fertility care accessible to more people. As Director of Sales, Kirsten has helped dozens of employers structure and implement custom fertility benefits programs for their global workforce.