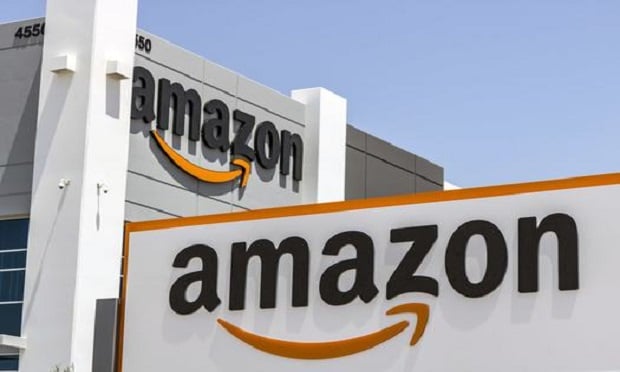 Amazon's journey into the insurance space has taken a significant step forward with a new offering for U.S. business owners.
Amazon Business and Next Insurance have formed a partnership to provide eligible Amazon members with access to small-business insurance coverage, including general liability, professional liability, workers' comp and more.
Related: Amazon Care is going national–for everyone
"We know that small business owners are looking for innovative and cost-effective ways to streamline their businesses and save time, and that's what this partnership with Next Insurance helps achieve," Todd Heimes, director of Amazon Business Prime, said in a statement. "We believe Next Insurance offering products to Business Prime is another example of how this program provides value and benefits to members."
This news comes eight months after Amazon partnered with Mumbai-based Acko General Insurance to offer car and motor-bike insurance in India.
The e-commerce giant also recently announced the expansion of Amazon Care to employers in Washington with plans to offer the program in all 50 states later this year. Amazon Care, which was launched in 2020, offers virtual and in-home health care services.
Amazon's partnership with Next Insurance is a natural pairing given the latter's use of technology to deliver small-business insurance with a simple and affordable purchasing experience. The InsurTech boasts a 10-minute lead time for small-business owners to get a customized quote for their business, with a certificate of insurance delivered completely digitally.
"We believe the future of the insurance buying experience involves meeting customers where they already are and making it easy to purchase customized and affordable policies," said Guy Goldstein, CEO of Next Insurance, in a press release. "We are proud to continue to be chosen by top companies, like Amazon, who understand the best way to serve small businesses is through digital solutions. With Amazon Business Prime, we are taking a large step toward providing greater access to seamless insurance coverage."