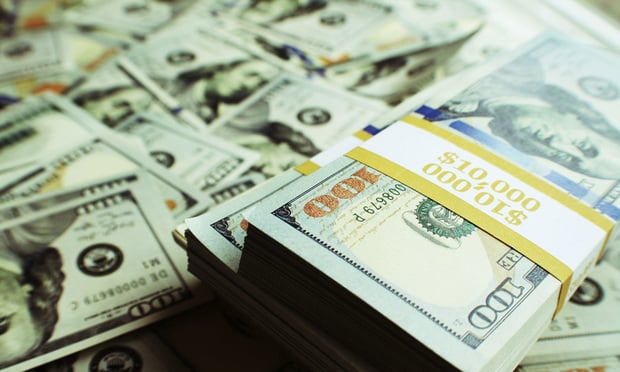 Implementation of the Affordable Care Act (ACA) cut the cost of uncompensated health care in the U.S. by one-third, a new report finds.
The report by the Kaiser Family Foundation (KFF) studied how uncompensated care was affected after the ACA, also called Obamacare, was implemented in 2014. KFF researchers looked at uncompensated care over a wide range of services and settings during two time periods: one before the ACA marketplaces opened (2011-2013) and the other following the opening of the marketplaces (2015-2017.)
Related: Substandard: Non-compliant plans bring pre-ACA problems to the insurance market
"Reflecting a significant decline in the share and number of people who were uninsured at any point in the year, the average annual share of nonelderly individuals who had any uncompensated care costs fell by more than a third following ACA implementation, going from 7.3% in 2011-2013 down to 4.8% in 2015-2017," the report said. "This change represents a decline in the number of people with uncompensated care costs from 20.2 million to 13.1 million."
In addition, the study found that the aggregate cost of uncompensated care provided to uninsured Americans each year also dropped by a third following implementation of the ACA's coverage provisions, from an average of $62.8 billion per year in 2011-2013 to $42.4 billion in 2015-2017.
The impact of uncompensated care on private insurance
There's been some debate on the impact of uncompensated care and whether it results in cost-shifting. The theory is that hospitals and providers must make up these costs somehow, so they raise prices for services provided to insured patients, resulting in higher premiums for employer-based health plans.
The research suggests uncompensated care has a relatively small impact on private health plan premiums. The KFF report said multiple programs on the federal, state, and local level provide public funding to help offset the majority of uncompensated care costs. While noting that these funding sources may be inefficient, they concluded that cost-shifting to private plans is minimal, at less than one percent of private insurance payments.
However, the money has to come from somewhere—whether it be from large insurers or public tax dollars. In addition, a May 2018 article in Healthline noted that people without insurance put off getting needed care—which can result in higher costs down the road, either from more advanced illness or from going to the emergency room, or both.
The article added that a range of experts said there are many benefits to having more people insured, rather than fewer. "For both taxpayers and those who are insured, plans are more affordable when everyone is covered," said Cathryn Donaldson, communications director for America's Health Insurance Plans in a statement to Healthline. "Those who depend on their coverage to access care regularly, as well as those who have coverage to protect them in case they get sick. In the individual market specifically, we need to ensure broad participation in the market and help deliver affordable and meaningful benefits to consumers."
The ACA—an imperfect safety net
With the COVID-19 pandemic creating higher rates of unemployment, employer-based insurance coverage of the US population has also declined, which will almost certainly mean that providers will have higher uncompensated care costs.
The KFF study noted that the ACA has provided an imperfect, and often inconsistent, safety net. Since many states have opted out of Medicaid expansion—a program aimed specifically at reducing uncompensated care cost—the impact of the ACA has been blunted to some degree in those states.
The report said that even before 2020, rates of uninsurance in the U.S. were rising, after falling for several years. The prospect of increased uncompensated care costs adds to a host of other problems, post-pandemic. "A rise in uncompensated care costs is always a concern but particularly so now given that the expected increase in these costs occurs at a time when state and local governments face declining revenues because of the pandemic-induced recession," the report said. "A drop in revenues could jeopardize funding for existing programs that help offset uncompensated care costs, just as some providers have incurred significant financial losses from COVID-19."
On the other hand, the Biden administration has taken steps to make ACA plans more affordable in the near-term, and has re-opened enrollment, which led to 500,000 Americans signing up for ACA insurance products since the beginning of 2021. The overall trajectory of uncompensated care costs remains unclear, but the KFF report sheds more light on how the federal health insurance program has reduced uncompensated care costs by a significant amount.
Read more: