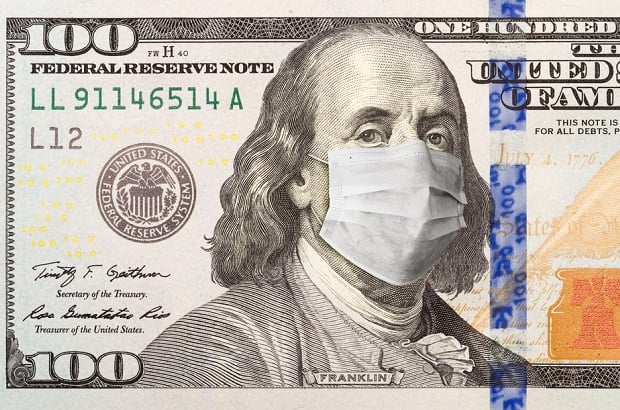 As the pandemic slowly begins to wind down, economists are taking the pulse of small business. Their performance is critical to the overall U.S. economy, with small businesses employing nearly half of the workforce, creating two-thirds of net new jobs and accounting for 44 percent of economic activity.
A survey by Clutch identified the four greatest financial challenges they faced in 2020:
Revenue. Thirty-one percent said their main financial challenge was a decline in revenue. Forty-five percent of businesses with up to 10 employees experienced reduced revenue.
Surprise expenses. Unforeseen business expenses were the main challenge for 11 percent of small businesses.
Financial expertise. One in 10 said their biggest challenge was lacking the expertise or experience necessary to manage business finances.
Assets. A lack of capital was the biggest challenge for 8 percent of small businesses.
In a separate survey, Huckleberry, a small-business insurance provider, looked at how small businesses survived the pandemic and what they expect in the coming year. Not surprisingly, it found that although challenges did vary from industry to industry, the largest roadblock was lack of cash.
"Four out of 10 small businesses lacked the capital or cash flow to run their businesses in 2020," according to Huckleberry.
A lack of demand for their service or product challenged 28 percent of survey respondents. And new COVID-prompted regulations were tough for 26 percent to comply with.
The Huckleberry survey resulted in five key findings:
1. The impact varied by industry. Any business that required in-person interaction fared the worst. Child daycare centers took the biggest hit. Huckleberry data indicate that active insurance policies declined by 43 percent in the daycare industry. Meanwhile, policies declined by more than 20 percent in both retail and fitness businesses.
Restaurants and barbershops, which often faced mandated closures during the pandemic, struggled to stay afloat. Active insurance policies in both industries declined by more than 10 percent.
However, some industries especially those involved in home maintenance and improvement, did fine in 2020. Plumbing and HVAC business showed a nearly 50 percent increase in active policies, while flooring contractors, landscaping services and carpentry businesses also did well.
2. Businesses found ways to adapt. As mandated closures swept the country, any business that relied on personal interaction went online if it could. Retail businesses in particular pivoted to online sales, and fitness businesses began delivering classes remotely. Meanwhile, restaurants, often unable to welcome dining patrons inside their buildings, instituted curbside pickup for their customers.
For those businesses that could remain open, providing a safe environment for customers was key. Many small businesses mandated masks, and most instituted rigorous sanitizing and cleaning protocols.
3. Expenses were reduced. Seven in 10 businesses cut their budgets during the pandemic:
61 percent cut their marketing and advertising expenses.
41 percent cut payroll, often by laying off employees.
3 in 10 cut their rent or mortgage expenses.
Nearly 20 percent decided to go without business insurance. Seventy-seven percent of businesses that decided to cut insurance costs dropped their general liability policy, while 62 percent cut their business owners policy and 38 percent focused on workers' comp and commercial auto insurance.
Many will require vaccination. Nearly one-third of owners said they will require their employees to get vaccinated against COVID-19, while more than half will not require the vaccine at all. The others are undecided and will wait to see how 2021 unfolds.
4. A minority took advantage of government loans. Despite widespread cash flow issues and expense cuts, only 34 percent of small businesses obtained government funds or loans, such as the Paycheck Protection Program. Half of respondents were still profitable at the end of the year, 29 percent broke even and 21 percent operated their business at a loss in 2020.
5. Businesses are cautiously optimistic. The small-business community is feeling somewhat optimistic about 2021, but opinions are mixed and no one is planning too far ahead Half of those surveyed said they were optimistic about operating their business in 2021, while 29 percent stated they were pessimistic. The other 21 percent said that they felt neutral about their prospects.