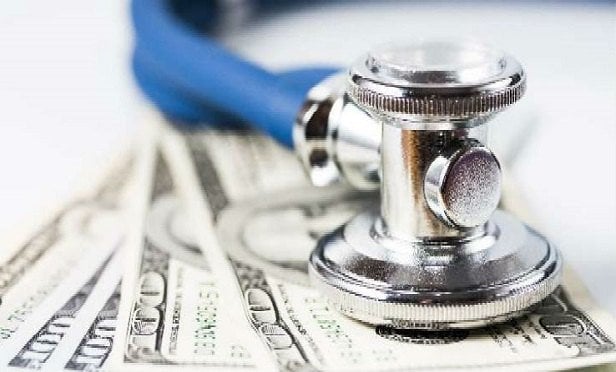 A new analysis predicts that medical cost increases will moderate slightly in the U.S. in 2022, following a higher rate of increase in 2021 as the health system deals with the aftermath of the COVID-19 pandemic.
The analysis, by the PwC Health Research Institute (HRI), is the latest installment of the Institute's annual cost trend report, which it has published for 15 years. The reports are based on information from actuaries at health plans and health care executives.
Related: Cancer and mental health drove health care costs in 2020
The HRI researchers note that spending in 2020 fell slightly below the predicted 6% increase because many Americans delayed care during the pandemic. Some, but not all, of that care will be resumed in the coming months, resulting in slightly higher costs for payers.
"Taking into account the pandemic-rooted inflators and deflators of cost, HRI is projecting a 6.5% medical cost trend in calendar year 2022," the report said. "This trend is slightly lower than the projected medical cost trend in 2021, which was 7%, and slightly higher than it was between 2016 and 2020. The lower medical cost trend in 2022 compared with 2021 reflects a slight decrease in the pandemic's persistent effects on spending 2022 compared with 2021."
More utilization near-term, better planning and investments long-term
The report said the coming increase in costs will show up in a number of ways: some of the deferred treatments in 2020 will lead to more serious illness—such as cancer cases being diagnosed at stage 3, when an earlier screening might have caught the cancer at stage 1. In addition, COVID-19 costs to test, treat, and vaccinate will continue. Finally, costs for mental health and substance use treatment are expected to remain high, and population health will be worse overall.
At the same time, health providers will be working to be better prepared for the next pandemic. Supply chain issues will be top-of-mind for many in the health care industry, and new forecasting tools, increased wages, PPE spending, and infrastructure changes will likely bring increased costs as well.
Providers and health systems are also likely to lean into new technology as a way to create efficiencies, the report said, with remote work, automation, and cloud technology all getting more attention from health companies. HRI predicts this will have a dampening effect on cost increases overall.
Consumers will push for change
The report noted that just as remote work has sparked employee demand for change, remote care and other lessons from the pandemic will have a big impact on consumer expectations. "The pandemic prompted many consumers to embrace virtual care, retail clinics, and other alternative sites of care, in some cases in place of a visit to the emergency department," the report said. "HRI expects this adoption of lower-cost sites will drive lower spending in 2022."
Health systems are also likely to try to enhance their relationship with patients and consumers by investing more in digital tools and analytic capabilities, the report said.
Finally, the ongoing diversity, equity, and inclusion movement in the U.S. is having an impact on how people think about health care and health care spending. Providers are more aware than ever of how racial inequities affect health care, and businesses are feeling pressure from employees to do something in this area. The report noted that a Business Group on Health survey found that 78% of large employers prioritized DEI as part of their health and well-being strategies, and 56% percent of large employers said they have worked to identify health inequities in their benefits or care delivery.
Read more: