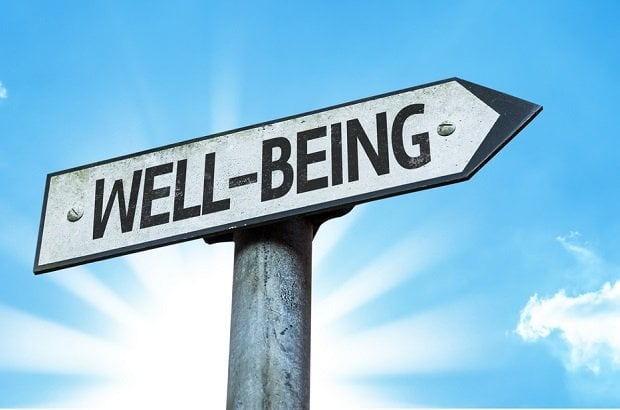 The pandemic and heightened interest in social justice are having a significant impact on employee well-being strategies.
Eight in 10 employers report that diversity, equity and inclusion influence their corporate well-being strategies, according to the just-released 12th annual Employer-Sponsored Health & Well-Being Survey from Fidelity Investments and Business Group on Health.
Related: Being seen: New study says combining recognition with DEI efforts is good for business
"The events of the past year have presented an opportunity for many employers to leverage their employee well-being programs to address the unique challenges created by the pandemic," said Shams Talib, head of Fidelity Workplace Consulting. "As a result, we've seen many employers, including Fidelity for our own associates, evolve their well-being programs to provide greater support for emotional and mental well-being and an increasing focus on diversity, equity and inclusion."
Employers continue to boost their focus on well-being programs that address mental and emotional health, work-life balance and financial health, including the following:
Ninety-two percent expanded support for mental health and emotional well-being this year, which includes programs focused on stress management, sleep improvement and resiliency, as well as pediatric-focused mental health programs.
Nearly three-quarters of employers increased programs to support work-life balance, with 69% of employers adding new leave options or expanding their leave benefits during the COVID-19 pandemic.
Companies also increased programs designed for caregivers, including 64% that enhanced childcare support; 55% that provided paid leave to care for a child or other family member; and 48% that provided backup childcare support.
Companies continue to focus on providing additional support for employees' financial well-being.
Businesses also are expanding their investment in corporate well-being programs, with the total budget for these programs reaching an average of $6 million in 2021, up from the average budget of $4.9 million reported in 2020. Among large employers, the average budget earmarked for well-being programs increased to $10.5 million. The average budget per employee increased to $238 in 2021, slightly higher than the $230 per employee in 2020.
While financial incentives continue to play a role in encouraging employees to participate in well-being offerings, the percentage of employers offering a financial incentive dropped to 68%, down from 78% in 2020. The median per-employee incentive held steady at $600 in 2021.
Looking ahead, three-fourth of employers plan to expand well-being programs and resources over the next three to five years, while 24% will continue at the same level as today. As companies gradually progress to a post-pandemic business environment, employers expect to continue to expand mental and emotional health and work-life balance programs. In addition, companies expect to increase focus on programs to support community involvement, such as charitable giving and volunteering programs, and resume onsite support for well-being activities as part of the workforce returns to traditional work environments.
"As employers around the globe continue to ramp up their well-being offerings, we will see a healthier and more-engaged workforce," said Ellen Kelsay, president and CEO of Business Group on Health. "In addition, we expect businesses to continue to demonstrate flexibility and support employee needs through leave, hybrid work and other benefits."
Read more: