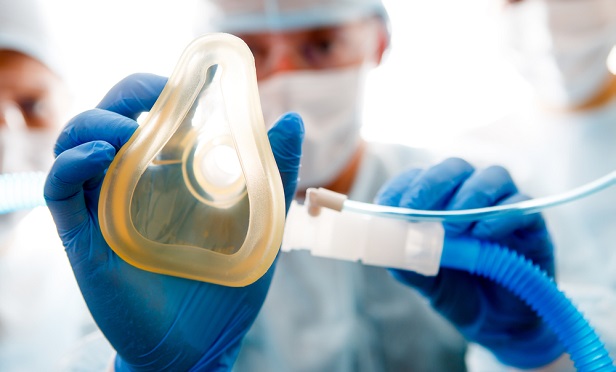 State laws that attempt to address "surprise billing" issues have had the effect of lowering prices for anesthesia services in some states, a new study has found.
The study, published in JAMA, looked at more than 2.5 million private health insurance claims in California, Florida and New York, three states that had passed surprise billing laws. The term is in reference to frequent cases of patients who thought they were getting in-network care but received out-of-network bills because certain providers, such as anesthesiologists, were not in-network.
The report noted that other states have passed such laws, and federal legislation—the No Surprises Act—is scheduled to take effect in January.
Related: Most common source of surprise medical bills? Lab work.
"Several states have passed surprise-billing legislation to protect patients from unanticipated out-of-network medical bills, yet little is known about how state laws influence out-of-network prices and whether spillovers exist to in-network prices," the report noted.
Comparing the numbers
The study looked specifically at anesthesiology services because that is one of the most common sources of surprise billing cases. The study analyzed price changes from before and after the three states passed laws addressing surprise billing, compared with 45 states that did not pass such laws. The researchers used data from 2,713,913 claims provided by the Health Care Cost Institute, which included billing data from three major insurance carriers, Aetna, UnitedHealthcare, and Humana. The study looked at data from the years 2014 to 2017.
The researchers found that anesthesiologists saw the unit price for out-of-network services drop 14% in California and 17% in Florida after surprise billing legislation was implemented. New York anesthesiology providers saw an increase in prices at first, but a substantial decrease by the end of 2017.
In addition, in-network unit prices for anesthesiology services decreased by 11% in California, 3% in Florida, and 7% in New York after surprise billing laws went into effect.
"These price declines show that state surprise billing laws both directly lower out-of-network prices and indirectly lower in-network prices, providing evidence that surprise billing legislation may have changed provider-payer negotiating dynamics," said study author Ambar La Forgia, an assistant professor of health policy and management at Columbia Mailman School of Public Health, in New York City.
Still some surprises ahead for No Surprises Act?
The study noted that the three states had some differences in how they implemented their surprise billing laws. The main differences were in the methods of determining prices paid for out-of-network services. California and Florida tied payments to median in-network rates. New York, on the other hand, established an independent dispute resolution process, using a third-party arbiter to resolve payment disputes between insurers and providers.
La Forgia pointed out that the current language of the federal No Surprises Act calls for arbitration of disputes, similar to the New York approach. However, the new federal legislation is still undergoing review, and it remains to be seen how well it works on a federal level with the myriad insurance carriers and provider systems involved. The study's findings suggest that consumers may see at least some relief from higher bills due to out-of-network services such as anesthesiology.
"Going forward, this research informs how the No Surprises Act could influence in- and out-of-network prices depending on which payment rules are implemented and how a fair price is defined," La Forgia said.
Read more: