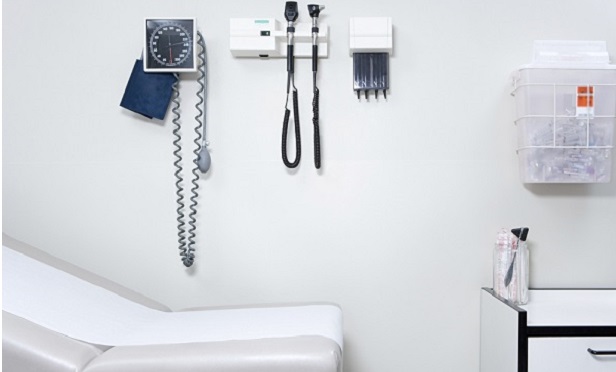 Increased demands on workers have contributed to a growing shortage of health care professionals that started even before the pandemic.
"The health care workforce is burned out following a nearly two-year faceoff against COVID-19," said John Derse, health care industry leader for Mercer. "The demands placed on health care workers since the start of the pandemic have been unrelenting and overall, this data show that there will not be enough health care workers to fill demand in the near future. This impact will be felt by all of us, regardless of where we live or our field of work."
Related: Physician shortage could reach 124,000 by 2034
Mercer's "2021 External health care Labor Market Analysis" identifies four key trends affecting the U.S. health care labor market over the next five and 10 years, and reveals how the health care industry needs to adapt to address future labor shortages.
There will be a shortage of health care workers at the low-end of the wage spectrum, which will directly affect access to home care. More than 6.5 million individuals will permanently leave this critical workforce in the near future, resulting in a substantial shortage of workers in the next five years. New York and California will have the largest shortages, with each projected to fall short by more than 500,000 workers by 2026.
Primary care increasingly will be provided by non-physicians. The primary care landscape and how primary care services are delivered are anticipated to change over the next five years as 21% of family medicine, pediatric, OB/GYN and other primary care physicians will move into retirement age.
More than half of states will have significant shortages of nurses. With more than one million workers expected to permanently leave the profession, more than half of states will not be able to fill demand for nursing talent. The largest projected shortages will be in Pennsylvania, North Carolina, Colorado, Illinois and Massachusetts.
A hiring rush for mental-health providers will emerge by 2026. Four hundred thousand are anticipated to leave the occupation entirely, resulting in twenty-seven states that will be unable to meet hiring demands for skilled and semi-skilled mental health workers.
"While hospitals and health care systems cannot control what's happening in the external labor market, effective workforce planning and managing internal workforces can help mitigate their exposure to these risks," Derse said. "Workforce strategies that will position an employer for long-term success should focus on transforming care models, rethinking compensation and benefits, and introducing more flexibility into staffing, development and rewards."
Read more: