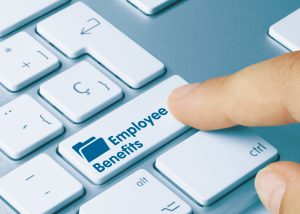 Health care costs are slated to rise 6% to 10% in 2023 alone, putting HR in a challenging position to justify the benefits budget while also building ROI across the program with meaningful employee engagement.
Businessolver's 2023 Benefits Insights report confirmed that employee benefits confusion isn't going away anytime soon: 85% of employees are confused about their benefits, up 2 points from last year. However, despite their confusion, employees want to engage with benefits that are designed to support their total wellbeing – from health to wealth. This is a prime opportunity for benefits teams to help employees connect the dots by using technology to create a more approachable and personalized experience.
Technology is the future of strong consumer experiences – 73% expect their needs to be understood and 83% expect real-time responses. Leveraging technology to personalize the benefits experience can help HR meet their employees' needs and also drive engagement, streamline the overall experience, and build holistic value across the program to drive down spend and increase best-fit steerage.
Our data shows that personalization plays a critical role in helping employees enroll in best-fit benefits and engaging year-round. In fact, when personalized messaging is in play, our clients saw a 17% impression-to-activation rate, meaning an employee clicked a link or called a phone number to use a benefit.
Meeting employees in the technology they're already using
The digital age is alive and well: 85% of Americans own a smartphone and our data shows us that 97% of employees prefer email as their primary method of benefits communication. Engaging employees can be as simple as bringing the information to them in ways that are accessible and familiar.
However, while communication is an important piece of helping break down the benefits maze, its primary purpose is to point employees toward meaningful, relevant, and helpful experiences and resources. To help employees activate on those reminders, communications should also highlight the value and relevancy of the benefits they're promoting.
Using decision support to remove barriers and drive cost-effective choices
Employees want to manage their wellbeing, but confusion is a major barrier resulting in stressful experiences and difficulties in decision-making. In fact, over 60% of employees are considered over-insured – highlighting not only a costly issue for employers, but the impact of benefit confusion.
Decision support can help ease the barrier between employees and their benefits by helping to guide their decision-making by asking questions to help gauge their financial, health, and emotional needs in relation to the benefits available to them. In fact, when decision support was in play, 60% of employees elected a cost-effective health plan with a savings vehicle, like an HSA. Decision support can also play a role in effective steerage towards valuable voluntary benefits, such as critical illness and hospital indemnity, to help employees further maximize their investment into their wellbeing.
Personalizing the digital benefits experience
Steering employees back to their benefits is one thing. Helping them recognize and navigate to the right benefits at the right time is a whole separate challenge. Personalization in your benefits technology can help reduce that friction by guiding employees through the experience by using behavioral and eligibility data to highlight relevant information throughout the experience.
When employees understand which benefits and point solutions are available to them and why, they're more likely to engage with them at the appropriate time. Personalization can help declutter the experience and drive value and relevancy in the moment.
For many employers, benefits are one of the most expensive line items on the budget. But, amidst a competitive talent market and rocky economic landscape, employers can build ROI across their benefits program by investing in technology that helps remove the barriers to benefits with personalization.
Want to learn more about the impact of personalization on employee benefits? Read Businessolver's latest Benefits Insights Report.