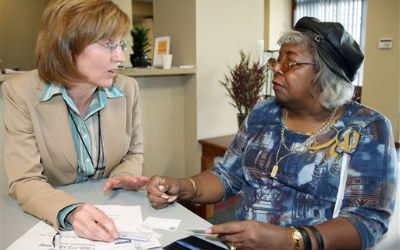 It's that time again—the Medicare open enrollment period begins Oct. 15.
The Medicare open enrollment period—which begins earlier this year– has been expanded to last seven weeks, ending Dec. 7. Across the country, HHS officials will hold 150 events in the days leading up to Medicare's open enrollment period to inform and educate people with Medicare.
"Thanks to the Affordable Care Act, people with Medicare can get certain preventive services for free and can get more affordable prescription drugs," HHS Secretary Kathleen Sebelius says. "Open enrollment is seniors' chance to review their Medicare choices and pick the plan that works for them, or keep the plan they have today."
People with Medicare can review the 2012 quality ratings for Medicare Advantage health plans (Part C) and prescription drug plans (Part D) for the upcoming year. And reviewing plans is made a little easier, with the Centers for Medicare & Medicaid Services this year highlighting plans that have achieved an overall quality rating of 5 stars with a high performer or "gold star" icon so people with Medicare can easily find high quality plans. Plus, people with Medicare can switch to an available 5-star plan at any time during the year.
[See also: Few Medicare-eligible seniors familiar with CMS rating system: Kaiser]
Using Medicare's Plan Finder (www.medicare.gov/find-a-plan), people will see the enhanced star ratings for 2012. Users will see an icon showing which plans received a low overall quality rating for the past three years.
In 2012, additional benefits to people with Medicare include lower prescription drug costs through a 50 percent discount on covered brand name drugs in the coverage gap), wellness checkups, and access to certain preventive care with no copayments – a benefit that all Medicare Advantage plans will offer starting in 2012.
[See also: Medicare prescription premiums unchanged for 2012]