Happy New Year! What's your resolution?
Mine was to spend more time with my family, but in order to achieve that, I need money to travel. Just like last year I needed money for dumbbells and a diet planner. It seems like every New Year's resolution boils down to needing more money, so maybe I should just resolve to make more.
If you're a broker, you can try making more by throwing your lot in with one of the top paying health carriers. We took a look at major health insurers (those with more than one hundred contracts) and ranked them by the average amount of commission they paid out for each policy. Here's what we found: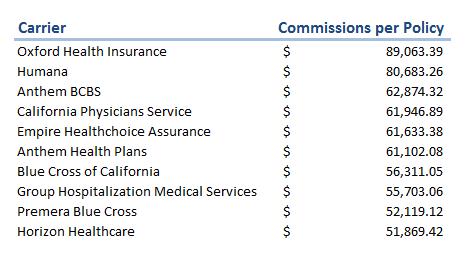 So kudos to any brokers working for Oxford or Humana. You can keep up any resolution you make.