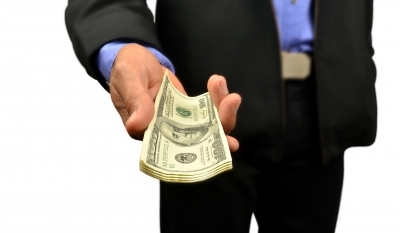 Are long-embattled American workers willing to sacrifice a bigger portion of their paychecks for long-term retirement security?
According to more data released from the 2011 Towers Watson Retirement Attitudes Survey, more than half of the 9,000-plus respondents said they would readily trade a slice of their pay for better retirement benefits or health care costs that don't explode on each annual renewal.
Across the board, employees continue to be concerned about their retirement prospects, as ongoing financial malaise, layoffs, wage freezes and benefit rollbacks have eaten into their ability to save for retirement.
More than four out of five respondents said they've experienced wage and/or benefits cuts at their jobs in the last three years, and about half say they believe the cutting has not ended, especially when it comes to retirement assistance.
They also fear that higher health care costs are on the horizon, even after several years of talk of the boon the Obama Administration's health care reforms were supposed to bring to consumers.
Bill Daniels, a senior retirement consultant with Towers Watson, said the overall gist of the survey indicates that despite their fears, employees—especially younger employees, who still have miles to go in pre-loading their 401(k) accounts—are at least willing to confront the retirement challenges they face. That means a good opportunity for employers to do more worksite education about retirement planning.
"The biggest thrust we get from the data is that benefits people need to boost, urge, push and nudge people to make those decisions," he says. "We advocate the idea of gathering all the data on an employee's financial independence target age, their possible Social Security benefits, their 401(k), etc., and doing the actuarial math, but making it all a little more conversational."
In the newly released data, the retirement survey confirms that nearly two-thirds of employees are indeed paying more attention to their retirement readiness, especially older workers, higher-income workers and those still part of a DB plan.
Employees say that their rising health care costs, the decline in value of their 401(k) and 403(b) accounts and concern over the economy make them less confident about their retirement; the high cost of health care (64 percent) and concerns about the viability of Social Security and Medicare (56 percent) positively terrify them, and have led them to consider some personal changes.
Fifty-three percent now say they'd be willing to take a cut in pay in order to secure more generous retirement benefits, with the number of older or more well-paid employees even more ambitiously suggesting they'd be willing to make the sacrifice.
Security is also a major issue. Some 55 percent of employees would be willing to pay more for guaranteed retirement benefits, and many are also willing to exchange a portion of pay for lower, more predictable health care costs.
A 60 percent increase in the number of companies adopting account-based or high-deductible health care plans has also created a climate where nearly 75 percent of respondents worry about higher out-of-pocket health care costs and major copays, a huge jump from survey figures back in 2007. Those higher health care costs are also a major impediment to raises or increases in pay, respondents said.
In a preview of research data last month, the survey found that respondents are seeing more stability in their pension and retirement accounts, but that more than 40 percent are now planning on delaying their retirement by at least three years.