Sure, health reform hasn't been getting the best rap. Between the Republicans working to yet again repeal the Patient Protection and Affordable Care Act, and several states resisting reform, it seems the battle over the law isn't over yet. But there's still a handful of states that are working toward implementation, and several that were working on it even before the Supreme Court ruling.
[Read "Five states resisting reform"]
Though there's been a number of states working on fulfilling PPACA requirements, here are five examples of states who are embracing reform>>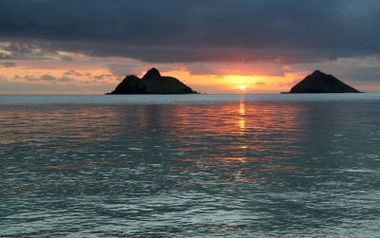 Hawaii
Gov. Neil Abercrombie said in June Hawaii is the first state to declare its intent to develop a state-based insurance exchange—a key component of federal health care overhaul. Abercrombie says the 50th state's exchange will be called the Hawaii Health Connector.
(Photo credit: Liz Noffsinger)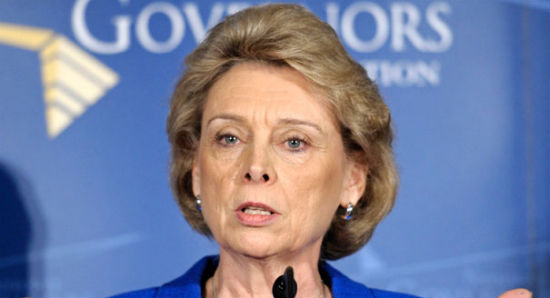 Washington
According to The Olympian, Washington state is moving ahead with plans to cover low- to moderate-income people following the Supreme Court decision.
State officials are working to put a health insurance exchange in place by October 2013. They also are bracing for an influx of as many as 500,000 new enrollees in the Medicaid health program for the poor in January 2014.
Longer term, some 800,000 of the state's roughly 1.1 million uninsured residents could be covered starting in January 2014, according to state insurance commissioner Mike Kreidler's office. Roughly 477,000 of them would receive subsidized care through the new health care exchange, envisioned as a marketplace where consumers can comparison shop for health insurance. Another 328,000 could be covered by a future expansion of Medicaid to include low-income adults who have no dependent children.
(Washington Gov. Christine Gregoire/AP Photo)

Maryland
Maryland has been moving aggressively to implement the PPACA since President Obama signed it in 2010. The state expects to hit all the federal deadlines in January 2014.
An estimated 730,000 Maryland residents do not have health insurance, according to Joshua M. Sharfstein, secretary of the state's department of health and mental hygiene and chairman of the board the state created to implement its public exchange. Sharfstein expects half of those people will be insured under the PPACA – half through commercial policies bought in the state exchange and half through Medicaid.
(Maryland Gov. Martin O'Malley/AP Photo)

Massachusetts
It's easy to say that Massachusetts has embraced health reform—because they did it before everyone else did. The state laid the groundwork for the 2010 federal health law with its 2006 health care initiative and is currently the only state with an individual mandate requiring residents to have insurance or face tax penalties.
Gov. Deval Patrick hailed the court's ruling as a victory for the role of government in helping people help themselves. He said the law gives families more security while holding insurers accountable. Some saw the Supreme Court ruling June 28 as a vindication for Massachusetts.
The Democratic governor also praised former Massachusetts Gov. Mitt Romney for signing the state law while at the same time faulting him for his opposition to the PPACA.
(AP Photo: Rainier Ehrhardt)

California
California was the first state in the nation to set up an exchange under a Republican governor—Arnold Schwarzenegger, pictured—and a Democratic-controlled Legislature.
California has nearly 7.5 million residents without coverage, more than half of the 12.7 million uninsured in the states with a plan. An estimated 3 million Californians would gain coverage, according to the Urban Institute's research, funded by the nonpartisan Robert Wood Johnson Foundation.
A study by the Bay Area Council Economic Institute even suggests the law will create nearly 100,000 jobs and bump up economic output by $4.4 billion. Most of the anticipated job gains would be in Southern California with nearly 58,000 new jobs, the study finds. The Sacramento area would have the second most jobs with 13,500 new positions, followed by the Bay Area with 7,600 jobs and San Diego County with 6,500 jobs. The remaining 10,000 jobs would be spread throughout other counties.
(AP Photo: Jeff Chiu)