An average of 16.9 percent of all adults reported lacking health insurance last year, similar to the 17.1 percent in 2011, but still much higher than the 14.8 percent in 2008, according to Gallup-Healthways Well Being Index.
Nationwide, the most significant change Gallup has found in health insurance trends since the passage of the Patient Protection and Affordable Care Act is that more young adults have gained coverage. But Gallup notes it's unclear what impact health reform will really have on uninsured rates, as the bulk of the law goes into effect beginning 2014.
Here are the nation's top five states with the highest uninsured rates.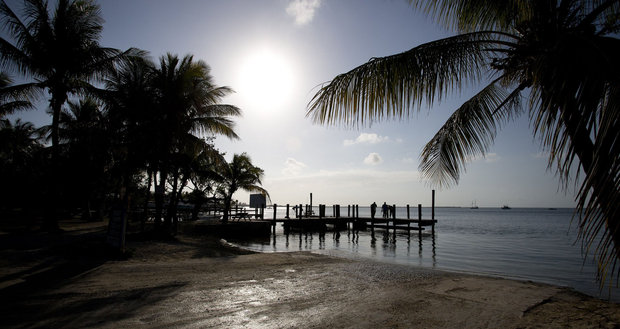 Florida
In the Sunshine State, 22.8 percent of adults lack health care coverage. Gallup researchers say the state's high uninsured rates are in part due to the large Hispanic population there—a demographic group Gallup finds has the highest uninsured rate in the country, at 40.1 percent in 2012.
Photo: Key Largo, Fla. J Pat Carter/Associated Press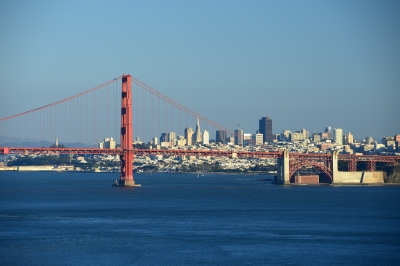 California
It's not all surf, sun and good times in California: The state has the fourth worst insured rate in the country, with 23.2 percent of adults lacking health insurance.
The high Hispanic population in California also contributes to the large uninsured rate in the state.
Photo: The Golden Gate Bridge in San Francisco, Calif. porbital/freedigitalphotos.net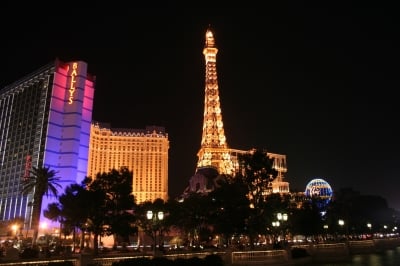 Nevada
Nevada has a 23.3 percent uninsured rate, giving the state the country's third highest uninsured rate.
No state has recorded consistent year-over-year declines in the uninsured rate during the past five years, Gallup notes.
Photo: The Strip in Las Vegas, Nevada. Susie B/freedigitalphotos.net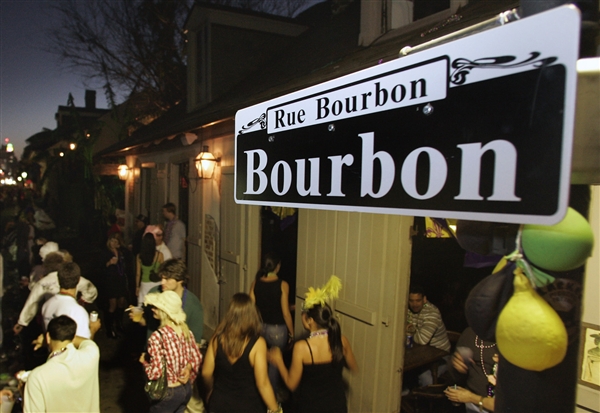 Louisiana
Louisiana has a 24 percent uninsured rate. That's a big jump from just year, when the rate was 20.4 percent.
For the most part, the geographic distribution of uninsured rates has been relatively unchanged over the past five years, with Eastern states tending to have fewer uninsured residents and Southern and Western states having more.
Photo: Bourbon Street in New Orleans, La. Alex Brandon/Associated Press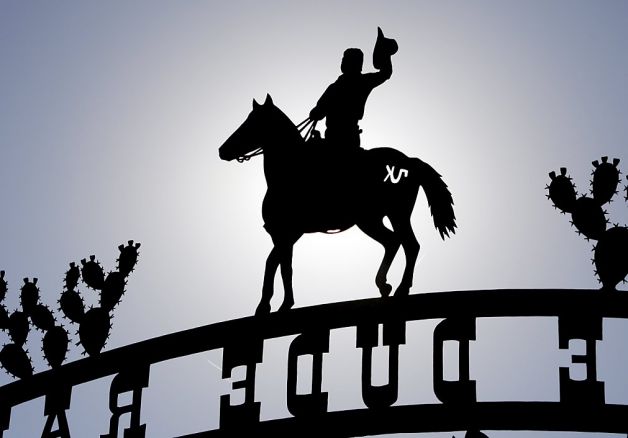 Texas
For the fifth straight year, Texas has the highest uninsured rate in the country. The 28.8 percent of adult Texans lacking health coverage in 2012 is the highest for any state since Gallup and Healthways started tracking insurance coverage in January 2008. Texas also continues to widen the gap between it and the state with the second-highest uninsured rate in the United States.
Photo: A ranch sign is seen at the Dixie Dude Ranch near Bandera, Texas, Friday, Oct. 24, 2008. Eric Gay/Associated Press