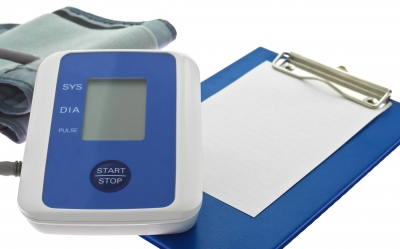 The adoption of electronic health records has saved hospitals a small amount of money on ambulatory health costs, but hasn't necessarily reduced overall costs.
That's the finding from a study in the Annals of Internal Medicine.
Researchers said using electronic health records can reduce the costs of outpatient care slightly, by roughly 3 percent, compared to relying on traditional paper records.
But researchers didn't find the same savings in hospital or total health care costs, saying that it may be due to the disruption that EHR adoption causes in hospitals and their failure to use them in advanced ways.
Researchers analyzed and compared insurance claims data for patient care at three Massachusetts communities that adopted EHRs to six that did not. The study was one of the biggest EHR studies yet — health care costs of 179,000 patients over four years.
Most of the savings were found in radiology, researchers said.
Though not drastic, researchers said the savings were an important finding that EHRs can stem the short-term growth in health care costs.
"To me, this is good news," said Julia Adler-Milstein, an assistant professor at the University of Michigan School of Public Health and the study's lead author. "We found 3 percent savings and while that might not sound huge, if it could be sustained or even increased, it would be a substantial amount.
"That said, when we talk about cost savings, it does not mean that the costs went down, but that the costs did not go up as quickly in the intervention communities," she said. "This suggests that adopting electronic records helped slow the rise in health care costs."
There have been huge investments in electronic health records recently — including billions of dollars by the government. Some doctors have been slow or have refused to embrace EHRs, while some consumers have criticized using taxpayer dollars to fund them.
Those critics have argued that using the systems could actually raise costs because they make it easier to order tests, and they could be used to justify higher reimbursement.
But Adler-Milstein insisted that the "study helps clarify whether there are cost savings and what the magnitude of those are in the near-term."
This week, the Obama administration released a report on EHRs, highlighting their adoption throughout the nation.
Centers for Medicare & Medicaid Services Administrator Marilyn Tavenner said that electronic health records "improve care coordination, reduce duplicative tests and procedures, help patients take more control of their health and result in better overall health outcomes."
Also read: Are doctors embracing technology, or avoiding it?