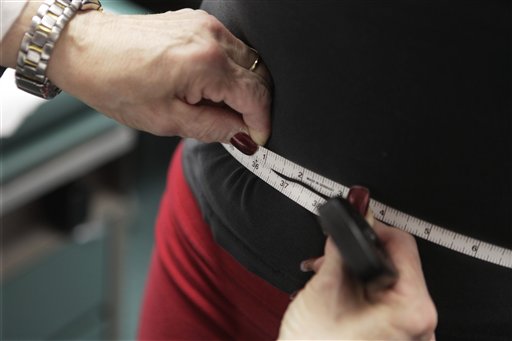 Morbidly obese workers cost employers more than $4,000 a year more than normal-weight employees, according to a study published in the American Journal of Health Promotion.
The study looked at the direct and indirect costs of weight-related health care and workplace issues from 2006-2008, and drew from a database of 29,699 employee claims.
The probability of disability, workers' compensation claims, and the number of missed days due to any cause increases as workers' Body Mass Index climbs above 25. Co-morbidities of obesity, like hypertension, hyperlipidemia and diabetes, increase short-term disability claims.
The study estimates that normal weight employees cost on average of $3,830 per year in medical costs, sick days, short-term disability and workers' comp claims. That figure jumps to $8,067 for morbidly obese employees.
"Overweight/obesity are just one of several modifiable risk factors in the workplace — but ones that are most problematic right now because they're getting worse by the minute," said Ron Goetzel, a Ph.D. at Johns Hopkins school of public health, in an article from the Health Behavior News Service.
The study's results proved to be even more dramatic than other peer-reviewed examinations of weight-related health costs in the U.S.
According to the Centers for Disease Control, more than one-third of U.S. adults (34.9 percent) are obese. The estimated annual medical cost of obesity was $147 billion in 2008; the pure medical costs — not counting workplace productivity — were $1,429 higher for obese people than for those of normal weight.
Weight-related conditions like heart disease, stroke and Type 2 diabetes are leading causes of preventable death.
The recent data suggests workplace wellness initiatives, if utilized, can reduce employers' health care liabilities and potentially generate a more productive workforce.
Obesity's prevalence varies greatly by state. According to the CDC, in 2012 Colorado was the leanest state, with an obesity prevalence of 20.5 percent. Louisiana had the highest prevalence at 34.7 percent. Thirteen other states had an obesity prevalence equal to or higher than 30 percent.