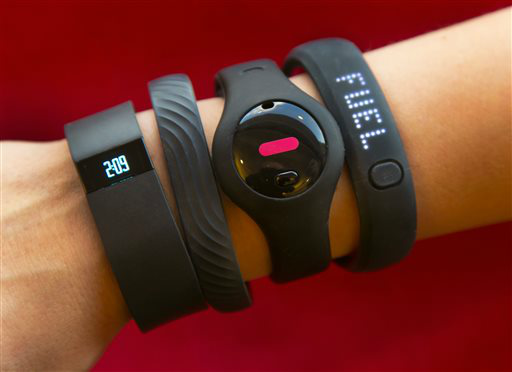 As you might know by reading my articles, I love writing about the Patient Protection and Affordable Care Act. (OK, well maybe it's part love for the subject, part because I have to.)
Obviously, it's important. PPACA's a huge deal. It's also scary, as its effects are largely still unknown. I get the threat it presents to brokers, to employers and to consumers.
But at the same time, I didn't see it as the same huge, scary threat during my last few days in Orlando, Fla., at the Society for Human Resource Management's annual conference.
Sure, I attended some sessions about the massive health care law. I talked to some people about it. But it just — dare I say it — wasn't as big of a deal as I anticipated it was going to be. I'm usually spending my time with brokers, not HR managers, so sure, the audience is slightly different. (And a disclaimer: I didn't quite get around to talking to all 13,000-plus attendees at SHRM.)
But the main gist I got was this: Though it's a big deal, PPACA is just one piece of the many challenges employers are facing. Though many I talked to expressed concern over 2015 premiums, they have plenty to worry about until they know what those will be for sure. They're worried about compensation, about talent management, about increasing stress and depression of employees. And, they're also excited about some things, too — especially wellness.
As one panelist said, "You can't go a few minutes here without hearing about it." SHRM's own research released this week found that more employers than ever are investing financially in wellness in hopes of decreasing their long-term health care costs. They see it as the best bang for the buck, and they're increasingly rolling out programs to their employees: health and lifestyle coaching, onsite fitness centers, weight-loss programs, counseling and so on.
It's refreshing to see wellness as a recruitment tool and a way to engage and please employees. Employees like it. And it's a good thing, too; without their support and enthusiasm, it just wouldn't work (and it wouldn't work without support from employers, brokers, consumers and health care innovators — further proof we're all in this thing together). Frankly, it's just nice to see some optimism in the health care industry for a change, and a proactive solution.
I talked to some great people who are rethinking the field, too. One example is Welbe, a wellness product of O.C. Tanner that interacts with wearable devices, and allows managers to gather real-time results. It allows companies to measure, and reward, employee behavior.
I tried one out during the show (and took it home with me), which is great because I haven't been wearing my Fitbit (and yeah, I know, a couple of months ago I wrote about it and talked about how great it was). Turns out my Fitbit is no good when it's dead (I lost my charger, and haven't replaced it). So my Fitbit device just sits around mocking me.
Wearing the Welbe made me recall how fun and motivating a wearable device can be. I looked often at my numbers, wanted to walk more, and compared results with others who were wearing them, too. And — wow — you know what's great exercise? Attending massive trade shows.
Oh, and the best news about my Wellbe fitness tracker? It stays charged for about a year.
Which also means I don't have an excuse for quite a while. Damn it. Well, I did say we're all in this together, so I should do my part as well.