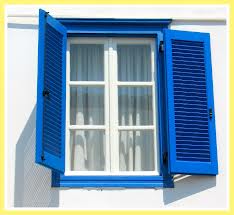 The Department of Labor wants to know more about one of the more advanced options available in some 401(k) plans: brokerage windows.
The agency said Wednesday it's looking for the latest information about these self-directed brokerage accounts and "similar features."
Questions about the accessibility of, fiduciary responsibility for, and need for transparency and education about such features raised sufficient concerns that the DOL is finding it necessary to "to increase the Department's understanding of the prevalence and role of brokerage windows in participant-directed individual account plans covered by ERISA," according to the draft request for information, which was to be published in the Federal Register Wednesday.
Also read: The 7 hottest 401(k) trends for 2014
Although the practice of including brokerage windows, which provide access to investments not normally available in 401(k) plans, has been an advantage for sophisticated investors who wanted broader option availability and understood the offerings involved, the average 401(k) participant is not as savvy when it comes to less conventional investments.
In addition, other factors have emerged as concerns for the DOL, since exposure to undue risk, the question of how administrative costs are handled and the lack of restrictions on the availability of unsuitable investments to unsophisticated investors can all have a negative impact on participants.
One of the leading questions that spurred the RFI focused on fiduciary responsibility, about which plan sponsors and providers have expressed concern.
"We promised employers and other plan sponsors and fiduciaries that we would look into the use of brokerage window features," Assistant Secretary of Labor for Employee Benefits Security Phyllis C. Borzi said in a news release that announced the RFI. "Our goal in issuing this RFI is to determine whether, and to what extent, regulatory standards or other guidance concerning the use of brokerage windows may be necessary to adequately protect participants' retirement savings."
To that end, the RFI asks specific questions about brokerage windows, including the scope of investment options typically available through a window; demographic and other information about participants who commonly use brokerage windows; the process of selecting a brokerage window and provider for a plan; the costs of brokerage windows; and what kind of information about brokerage windows and underlying investment options typically is available and disclosed to participants.
Comments are due by Nov. 19.