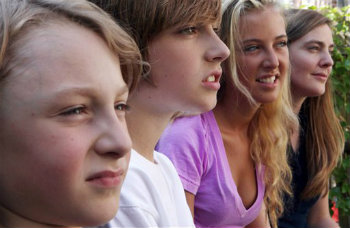 Like the generations that preceded them, the youth of today, known as millennials, are far less likely than their elders to have any kind of insurance. While their reluctance to obtain the low-to-no-cost health insurance available to them through PPACA has received considerable attention, they also tend to eschew other types of insurance, according to a report by InsuranceQuotes.com.
The study, conducted by Princeton Survey Research Associates International, found that 24 percent of those between ages 18 and 29 do not have health insurance. For all adult Americans, that figure stands at 16 percent — still high, insuranceQuotes.com said, considering the effort by the federal government to extend coverage to all Americans.
But the higher percent of millennials is puzzling, said Laura Adams, senior analyst, insuranceQuotes.com.
"A lot has been made of the so-called 'young invincibles' who are choosing to forgo health insurance," Adams said. "This could be a costly mistake, especially because this group has easy access to health insurance. Young people typically pay much lower prices to obtain coverage via the health insurance exchanges and can receive subsidies depending on their income. Plus, they can stay on their parents' health insurance policies until age 26."
But their lack of interest in health coverage extends to other forms of insurance: auto insurance, life insurance, even renters insurance, where the percentage of those who say they have coverage is far less than for older adults. Highlights of the study include:
12 percent of millennials have renter's insurance, which is often available for as little as $10 per month.
36 percent of 18-to-29-year-olds have life insurance. When asked why they did not have it, most millennials said it was too expensive. Yet, Adams pointed out, a young adult can buy a $500,000 20-year term package for less than $20 a month.
More millennials have auto insurance — 64 percent — but considering that auto insurance is mandatory everywhere but New Hampshire, the figure is still low.
"Despite all of this evidence that millennials do not have a lot of insurance, most millennials are confident they are prepared for the financial consequences of car accidents, having their belongings stolen, incurring substantial medical bills or becoming disabled," the study found. "Sixty percent of 18-to-29-year-olds are either very or somewhat confident that they are prepared for those risks; older adults are equally confident in their own preparations."