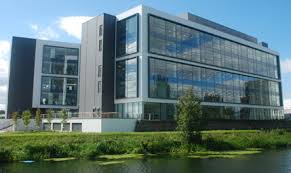 Avon Products Inc., the global cosmetics brand made famous by its door-to-door sales force, is facing the prospect of a class-action "stock-drop" lawsuit by participants in its retirement plans.
The plaintiffs allege Avon should have frozen its purchase of company stock for the retirement plans as it was being investigated for foreign corruption practices.
In December, Avon agreed to pay $67 million to settle a civil probe by the SEC and another $68 million to settle criminal claims brought by the Justice Department.
The company's Chinese subsidiary allegedly violated the Foreign Corrupt Practices Act in making $8 million in payments to officials overseeing direct selling regulations in that country. The bribes were made between 2004 and 2008, as Avon sought access to the new market.
Avon's stock price, now trading below $9, has been punished over the last five years. In October 2010 it traded at around $35; it more recently has traded at under $9.
The suit, filed in U.S. District Court in the Southern District of New York, alleges participants in the beleaguered company's 401(k) plan suffered millions of dollars in losses due to the "abject failure" of Avon fiduciaries to take action to protect employers to whom they owed "the highest duty known to the law."
Avon failed to "come clean to the investing public" when it learned of the misconduct, embarked on a lengthy cover up, and ultimately paid whistle blowers off with severance packages, or simply fired them, according to the complaint.
During the proposed class period — July, 31 2006 to May 1, 2014 — Avon's stock steadily declined.
"Plan fiduciaries were well aware of Avon's FCPA violations, its program of firing or paying off potential whistleblowers, and its series of misrepresentations to the public about those violations. They knew that these violations were causing Avon's stock to trade at an artificially high price, and that when the truth finally came out, the effect would be devastating for anyone who happened to be holding the stock at the time," the complaint alleged.
Avon's fiduciaries could have frozen the purchase of shares during the period, or could have communicated truthfully about the allegations and investigation, it said. The plaintiffs claim the company did neither.
That allegedly caused Avon employees "hundreds of millions of dollars" in retirement savings.
At the start of the class period, the company plan held $609 million in investments, $205 million of which was in the Avon Company Stock Fund. Avon stock at that time was trading $32.41.
New York-based Zamansky LLC is representing the plaintiffs, who have requested a jury trial. A judge will have to certify whether the case merits class-action status.