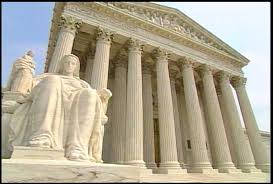 Edison International has asked the U.S. Supreme Court to reconsider the wisdom of agreeing to hear Tibble v. Edison International, arguing it should be dismissed on the grounds the high court "improvidently granted" certification of the landmark 401(k) fee case.
In papers filed just weeks before the court is scheduled to hear oral arguments in the case, Edison claims the case was certified last fall based on specious arguments presented to the Supreme Court by plaintiffs' attorneys.
Specifically, Edison says the plaintiffs "starkly mischaracterize(d)" the record when they asked the Supreme Court to consider the case.
Filed in 2007 in U.S. District Court for the Central District of California, the original complaint alleged Edison's fiduciaries breached their duty of prudence by offering retail-class shares of six mutual funds to 401(k) participants when lower-cost institutional-class shares of the same funds were available.
The lower court ruled for plaintiffs regarding three of those funds, but said claims against three others were barred under the Employee Retirement Income Security Act's statue of limitations. The 9th Circuit Court of Appeals upheld that decision.
In their brief to the Supreme Court, the plaintiffs asserted the lower courts erred, saying the claims against three mutual funds added in 1998 were timely because they derived from the imprudent management of the plan during the six-year statue of limitations.
Now, Edison is asking the Supreme Court to dismiss the case, based on the grounds that the plaintiffs are asking the Supreme Court to hear a claim the lower court refused to.
The plaintiffs "were allowed to pursue at trial exactly the claim they now say they should have been allowed to pursue at trial, i.e., 'whether respondents (Edison) acted imprudently in retaining the retail-class shares throughout the limitations period," wrote Edison attorneys in their latest filing.
Edison claims the only relevant question should be whether the company breached its monitoring duties under ERISA, a question the district court resolved after a "full and fair trial."
Moreover, the requirements of prudently monitoring and removing funds from a line-up differ significantly from the requirements of prudence when adding new funds, argued Edison.
The chances of the court dismissing a case it has previously certified are slim, according to a Supreme Court primer published by the Heritage Foundation, a conservative think-tank.
Each term the court receives nearly 10,000 petitions, and grants "certiorari" in roughly 1 percent of the cases filed.
If the court later finds the case should not have been certified for procedural reasons, it may dismiss the case as "improvidently granted." That happens "even less frequently" than the 1 percent of cases certified, according to the Heritage Foundation.