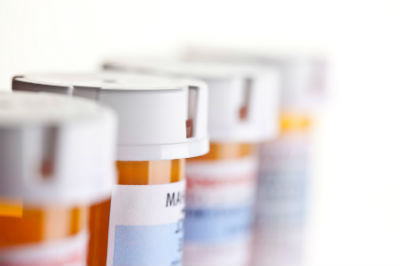 U.S. prescription drug spending grew 13.1 percent last year, the highest increase in a decade, Express Scripts said Tuesday.
The spike in drug prices was primarily driven by new hepatitis C therapies with high price tags and the "exploitation of loopholes" for compounded medications, the prescription benefits manager said.
Read: Employers struggling to contain escalating drug costs
Specialty medication — treatments for conditions such as multiple sclerosis and cancer — more than doubled in 2014, accounting for more than 31 percent of total drug spending in 2014.
Hepatitis C medications accounted for 45 percent of the total increase in specialty spend despite having the second-lowest prescription volume among the top 10 specialty conditions. Spending on those drugs increased by 743 percent in the last year.
Medicare plans — required to follow Medicare Part D formulary guidelines — were the hardest hit, as their annual specialty drug spend increased 45.9 percent, Express Scripts said.
"For the past several years, annual drug spending increases have been below the annual rate of overall health care inflation in the U.S., but that paradigm is shifting dramatically as prices for medications increase at an unprecedented and unsustainable rate," said Glen Stettin, senior vice president, cinical, research and new solutions at Express Scripts.
The Express Scripts report also found:
Drugmaker consolidation and drug shortages also led to increases in traditional drug trend, which rose to 6.4 percent in 2014.

Diabetes remains the leading traditional therapy class for a fourth straight year based on total costs, and Express Scripts expects double-digit increases in spend in this class over the next three years.

Cost for medications to treat pain increased 15.7 percent in 2014.

Inflammatory conditions, which include treatments for rheumatoid arthritis and psoriasis, maintained their position as the costliest specialty drug class due to expanded indications and increased prevalence of treatment.
"Now, more than ever, plans need to tightly manage the pharmacy benefit, implement smarter formularies, control compounded medication use and offer the right clinical support to ensure all patients are able to achieve the best possible health outcomes at a price our country can afford," Stettin said.