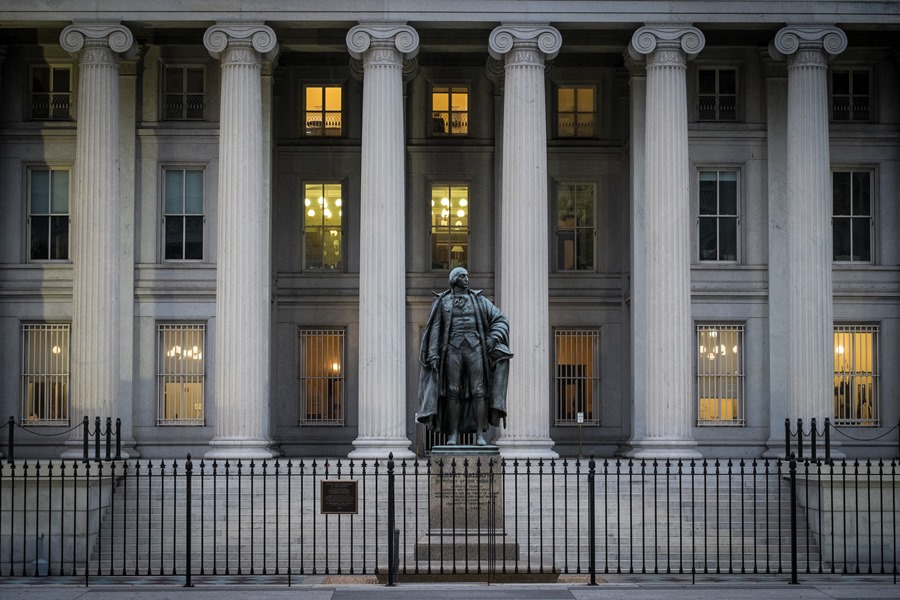 As of July 9, 2015, sponsors of defined benefit pension funds will be prohibited in most cases from offering retirees already receiving pension checks a lump-sum buyout.
Lump-sum buyouts had been permissible under a provision of tax law that only allowed increases to benefit payments.
But the Feds have determined that going forward, the only type of increases allowed will be those made to "ongoing" annuity payments, and not those that "accelerate" those payments, as lump-sum arrangements do.
The notice does not affect buyout deals with vested, terminated employees, so long as they are not already receiving benefits.
The notice might come as a surprise to many, wrote Bob Collie, a chief research strategist at Russell Investments, but regulators have been signaling concern over the buyouts, or so called risk-transfer agreements, of late.
"The notice can be seen as an affirmation of the regulators' commitment to ensuring that the retirement system is focused on the provision of lifetime retirement income, not simply on the accumulation of wealth," explained Collie in a blog post.
Before leaving the helm of the Pension Benefit Guaranty Corp., erstwhile Director Josh Gotbaum testified to the ERISA Advisory Committee on the matter of lump-sum buyouts to existing retirees. "They are legal, many people like them, and they are bad for you," said Gotbaum, as noted by Collie.
Last winter, the Government Accountability Office issued a report on pension de-risking strategies at the behest of Sen. Bernie Sanders, I-VT, who is seeking the Democratic nomination for president, and now-retired Rep. George Miller, D-CA, who was a force behind the Multiemployer Pension Reform Act of 2014.
The GAO's data showed 22 sponsors made lump-sum offers to terminated vested employees or retired employees in 2012, resulting in payouts of $9.25 billion. The GAO did not separate lump-sum offers to retirees from offers to terminated employees. In his post, Collie said about "a half dozen" sponsors have made offers to retirees since Ford and GM did so in 2012.
Other analysis from the private sector suggest as many as 200 lump-sum offers to terminated employees and retirees were made in 2012.
While notices on the tax implications of lump-sum arrangements and a statement comparing the value of the lump-sum to the original value of the monthly pension payment were required by the Treasury, the GAO's report nonetheless concluded that the information "may not be sufficient to enable participants to make an informed decision."
After interviewing participants who were offered pension buyouts, the GAO found most of the participants who accepted lump sums did so for fear their employer would not be able to honor future pension obligations. Most of the participants who rejected a lump-sum offer said they did so because they felt the value was "unfair or not to their benefit," according to the GAO's report.
The GAO recommended improved oversight, not only from Treasury but also from the DOL.
Collie said the new notice from Treasury is likely to be unwelcomed by sponsors who have been considering such steps but have not initiated the process—exemptions will be provided for those sponsors who have taken concrete measures to offer a buyout window to retirees.
"With the removal of this option, the only remaining means of capitalizing retiree liabilities is through pension buyouts (i.e., the purchase of annuities from an insurance company), which tend to cost more than lump sum cash outs," wrote Collie.
"However, it does at least point to a clear vision of what the retirement system is intended to be: a vehicle for the provision of lifetime retirement income," he added.