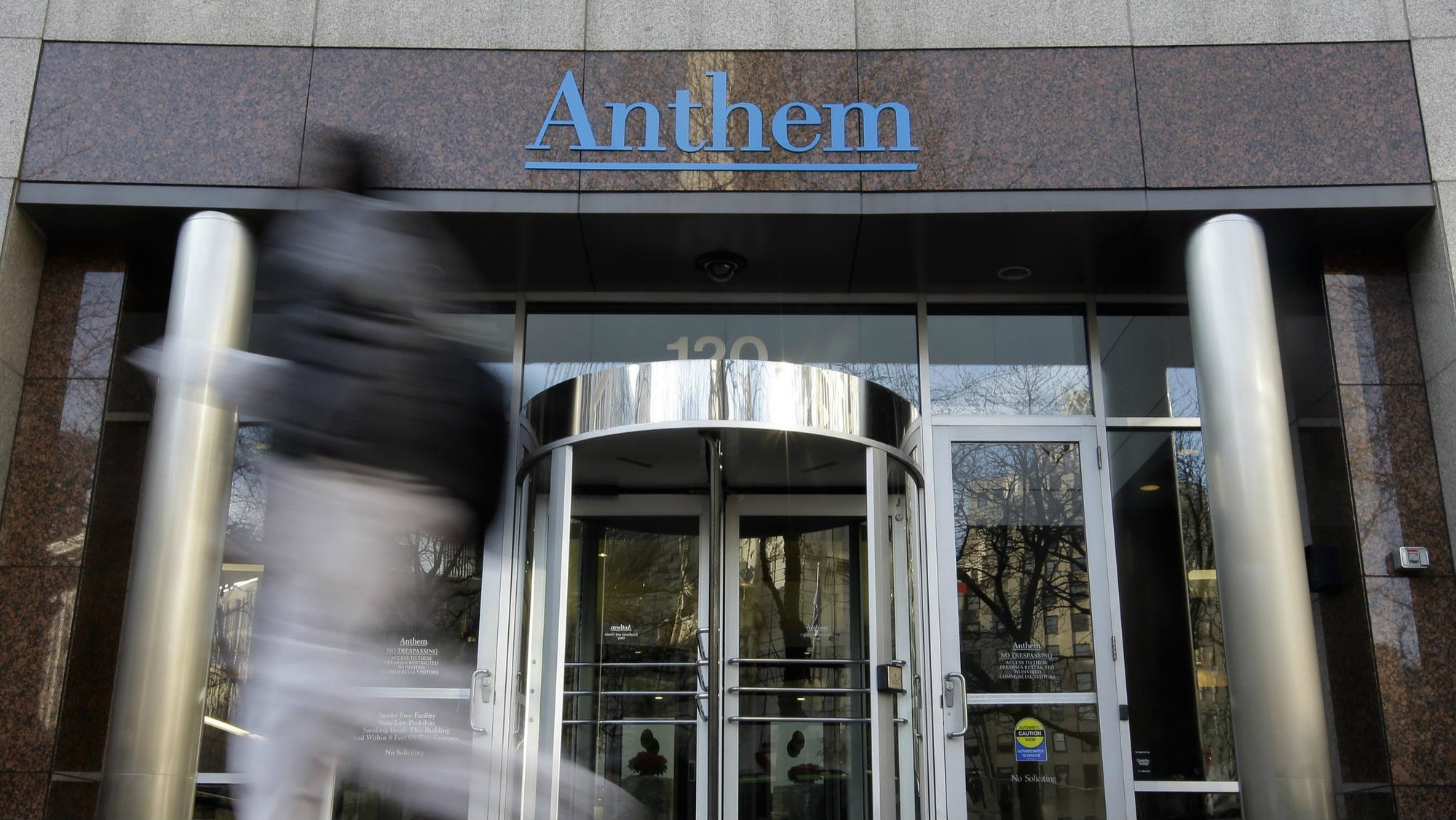 The official announcement of an effort by Anthem Inc. to acquire Cigna Corp. has heated up discussions about whether the insurers can actually complete such a big deal and what it will mean for employees, consumers, health care providers, patients, and benefits advisors.
Read: Some employer concern about Anthem-Cigna merger
Anthem, the holder of the Blue Cross, and the Blue Cross and Blue Shield, licenses for many regions, has proposed paying $54 billion in stock and cash for Cigna in a deal that would link companies with a total of 53 million major plan enrollees, 89,000 employees, and direct or indirect contractual relationships with most U.S. providers that accept insurance.
The companies have filed copies of the deal announcements they are sending to a variety of interested parties, including employees, employers, and fellow Blue Cross and Blue Shield carriers, with the U.S. Securities and Exchange Commission (SEC).
Executives did not talk about agents, brokers or benefits consultants in the deal announcement, a deal presentation slidedeck or during a conference call about the deal with securities analysts, but Anthem included a copy of a sales call script aimed at employers and brokers in the flurry of SEC filings.
"Today's announcement does not alter our day-to-day operations or our relationship with our employer or broker partners in any way," Anthem says in the memo. The company says something similar in a letter to employers and brokers filed with the SEC.
In a set of talking points for sales, Anthem says it believes brokers would benefit would benefit from the increased efficiency, scale and reach of the combined company.
Anthem and Cigna have filed a copy of a Cigna letter to Cigna brokers emphasizing that coverage terms, sales contacts, and procedures will stay the same. "Business within the two companies will be conducted as usual because the companies remain separate and independent until closing," Cigna says.
During the analyst call, Anthem executives made comments implying that integrating the two companies could be challenging for employees.
The companies have predicted that they could achieve $2 billion in "synergies," or cost savings and revenue increases, by combining their operations.
Wayne DeVeydt, Anthem's chief financial officer (CFO), said during the analyst call that Wall Street investors could have confidence in that projection because about $1.4 billion of the total would come in the form of savings on sales, general and administrative (SG&A) costs.
A big cut in SG&A costs could mean a big cut in payroll costs.
The companies are also facing questions about antitrust issues.
In the past, antitrust regulators have blocked some big corporate deals and, in other cases, forced the participating companies to divest themselves of key operations, to keep the combined company from becoming too dominant.
Anthem and Cigna have noted that their deal must go through a federal antitrust review process. During the analyst call, David Cordani, Cigna's president, said in response to a question about antitrust issues and related issues that, "We take our fiduciary responsibility very seriously."
"A deal of this size is always going to have items that are complex," Cordani said. "And, fiduciarily, we need to make sure that we manage through that, gain the visibility, the opportunity to understand, because we're seeking to build value over the long-term."
Joseph Swedish, the Anthem president, said the companies have the sense "that we've got our arms around the integration challenges."
"Our expectation is eyes wide open on the challenges," Swedish said.
Outside antitrust lawyers are watching closely. Richard Feinstein, an antitrust partner at Boies, Schiller & Flexner LLP, and a former Federal Trade Commission (FTC) director, said he thinks the FTC Antitrust Division will look closely at overlaps in the Medicare Advantage market "and also whether the deal may reduce competition for marketing health insurance to national employers."
Dr. Steven Stack, president of the American Medical Association (AMA), put out a statement blasting recent insurer deal announcements.
"The American Medical Association believes patients are better served in a health care system that promotes competition and choice," Stack said. "We have long cautioned about the negative consequences of large health insurers pursuing merger strategies to assume dominant positions in local markets. Recently proposed mergers threaten to increase health insurer concentration, reduce competition and decrease choice."
About 41 percent of metropolitan areas now have a single health insurer with a share of 50 percent or more in the commercial market, Stack said.
An AMA study found that a big 2008 health insurer merger increased premiums in the markets affected by the deal by almost 14 percent, Stack said.
"Given the troubling trends in the health insurance market, the AMA believes federal and state regulators must take a hard look at proposed health insurer mergers," Stack said.
Tucker Sharp, global chief broker officer at Aon Health, a benefits consulting firm, said in a commentary that insurers are making deals because they are feeling pressure to do something to stay in the game.
Federal and state regulators may look hard at the combinations, but, if insurers can negotiate better contracts with providers, "this could ultimately result in lower costs for consumers, as well as improvements in quality of patient care," Sharp said. "It will be important for employers to follow these developments closely before determining how this merger may impact their health plans and longer-term health strategies."
Analysts at Moody's Investors Service said they believe the deal could reduce Anthem's risk-based capital (RBC) ratio, an indicator of capital adequacy, to less than 250 percent of the company action level, down from the current targeted RBC range of 250 percent to 275 percent.
Analysts at Fitch Ratings also noted the likely increase in debt load. They said, however, that the combined company likely would benefit from enhanced size and scale.
In the note to other Blue Cross and Blue Shield companies, Anthem said that completing the deal would affect the company's immediate ability to comply with a Blue Cross Blue Shield system "best efforts" membership standard. Anthem did not identify the nature of the standard, but it said it would develop a plan to come into compliance with the standard.
Jonathan Bush, president of athenahealth Inc., a health care provider practice management services company, said the dealmaking has done obvious damage to health insurers' ability to innovate.
"I think, as payers consolidate, they're already pretty much brain dead," Bush said in an earnings call with securities analysts.
Bush said athenahealth has formed "very elaborate, really thoughtful partnerships with the senior management of payers."
"Then," Bush said, "As we drift into the execution phase, and find ourselves working with the middle management of the payers, we're just lost at sea. Nothing happens. And I think that's going to be more and more the case as payers get bigger and bigger."
The good news is that insurer execution vacuum gives a company like athenahealth an opportunity to impress clients by taking over some of the jobs formerly handled by insurers, such as printing insurance cards, Bush said.