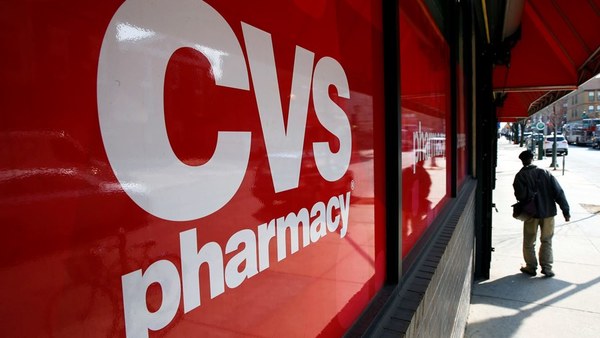 People often don't appreciate being told they can't pick up their meds at the corner drug store. But more insurance plans are pushing enrollees onto so-called narrow pharmacy networks, in which people are either incentivized or required to get their prescriptions through certain pharmacies.
Narrow networks have long been criticized by smaller pharmacies, who are often left out of the networks, as well as consumers and advocacy groups who say that such arrangements make it harder for people to get needed medication, particularly in rural parts of the country.
In contrast, big pharmacy chains, such as CVS, Walmart, RiteAid and Walgreens often benefit from the "preferred provider" status from insurance plans.
Pushing back against criticism of the increasingly common network system, CVS recently released a study stating that people take their medication more regularly after switching from a non-network plan to a narrow network.
CVS conducted the study by reviewing claims data for 200,000 patients with prescriptions for high blood pressure, diabetes, high cholesterol and depression over a 12 month period.
For all four types of medication, those enrolled in non-network plans reported a medication possession ratio (MPR) between 1.59 percent and 2.85 percent higher than those enrolled in narrow networks.
However, the study also showed that MPR increased more for those enrolled in a plan that implemented a narrow network than for those who remained in a non-network plan. Plans that implemented narrow networks saw the rate increase between 1.37 percent and 1.77 percent for all four classes of medication. During the same time, the MPR of those in non-network plans remained higher, but relatively flat, only increasing between 0.12 percent and 0.6 percent.
CVS is touting the study as evidence that narrow networks can improve medication practices by establishing a "pharmacy home" for beneficiaries.
"Despite common concerns that narrow pharmacy networks reduce access, we believe they can actually help encourage plan members to establish a pharmacy home where patients with chronic diseases can receive coordinated care and effective medication adherence support," said William Shrank, MD, the study's author.