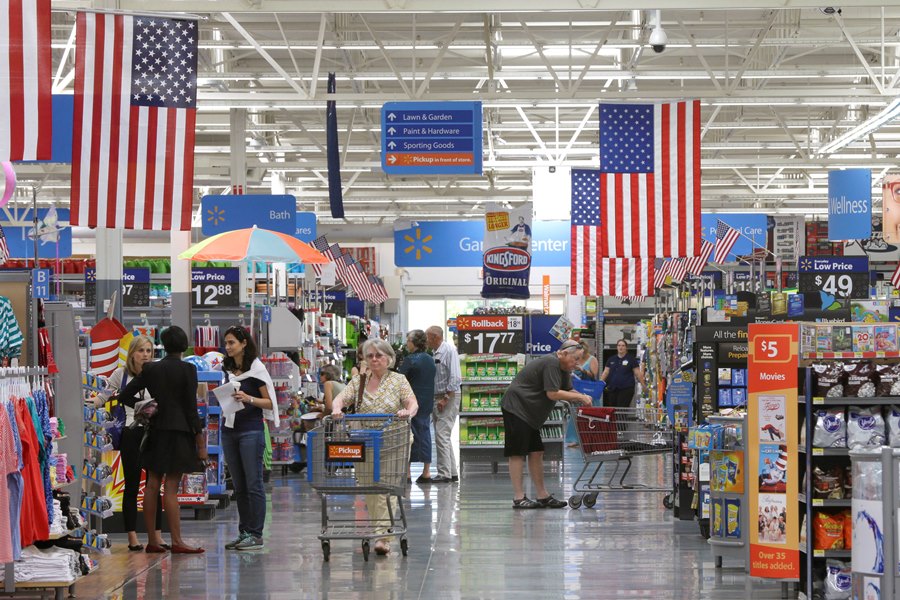 If there's ever been proof that the wellness industry is not going away, it's Walmart's recent moves to get a slice of the $6 billion business.
On Oct. 10, the retail giant will host health fairs in stores across the country to offer preventative health services, including free vision, glucose and blood pressure screenings.
It will also start offering health insurance consultations and immunizations in certain stores.
The consultations will be done through a partnership with DirectHealth.com between Oct. 15 and Jan. 1. Customers will be able to compare and discuss different health plans with an expert over the phone, online or in-person at 2,400 stores across the country,
The chain, which has become America's biggest grocery store, is also pledging to put a greater emphasis on healthy food.
Among other things, it will give more prominence to protein bars, moving them to the main grocery aisles, rather than in the over-the-counter area.
"We play an important role in making healthcare available to millions and helping millions put healthy meals on the table. This is a responsibility we take seriously," Michelle Gloeckler, Walmart's executive vice president of consumables and health and wellness, said in a statement Tuesday.
Ironically, the announcement comes a year after the company announced it would stop providing health insurance to tens of thousands of its employees.
Walmart is poised to open its 18th health clinic after unveiling its first one only a year ago. The clinics typically charge patients $40 per visit.
While company officials say they are responding to demand from consumers seeking healthier lifestyles, they also concede that having a pharmacy or clinic in-store creates valuable, repeat shoppers. Many who come to pick up a prescription tend to stick around to shop.
The retailer's smaller rival, Target, has already made big moves in the health game by selling its pharmacy business to CVS Health last year. The hope is that getting CVS in its stores will bring in millions of prescription-fillers who will become regular shoppers.