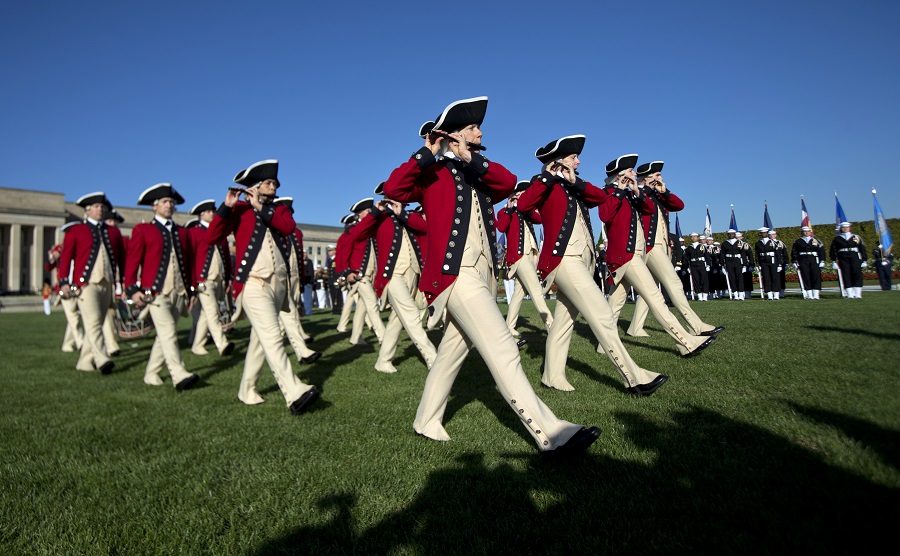 Under the new military retirement system just approved by Congress, service members will have to make a choice few of them are prepared for: Whether to take traditional pension checks or opt for a lump sum that's worth up to half of what the pension benefit would bring.
Military members are known for devotion to duty. But service members in many areas depend not just on their military pay but on food stamps and other outside sources of income to make ends meet.
Now they have to decide, at retirement, whether to take some of the money now or a much larger amount later—a choice that was opposed by both the Defense Department and many veterans' advocates.
However, Congress included the option—for a benefit whose value hasn't even been determined, but is likely to be less than advantageous to troops—when it gave its okay to the plan.
The Military Times reported that the Pentagon is going to have to come up with a number for those lump-sum checks, something that's bound to be troublesome.
Read: Senator Sanders pushes repeal of Multiemployer Pension Reform
For one thing, while private-sector corporations calculate how much they have to offer employees in a pension buyout, the discount rate—which assumes that money available today is worth more than money that's not available till some future date—has to be tied to financial market indicators, such as bond rates.
That means the discount rate can come in between 2 and 4 percent, according to Bill Hallmark, who tracks pensions for the American Academy of Actuaries.
Read: Another banner quarter for pension buyout deals
Hallmark, who was quoted in the article saying that how the discount rates for military lump sums would be determined "is uncertain," added that the Pentagon could likely use a significantly larger discount rate—perhaps even more than 10 percent.
That would mean military retirees opting for a lump sum would get a lot less than their comrades who take pension checks.
Of course, they'll have to be told about how it works, which means the DoD, while it would save a considerable amount of money by giving out lump sums instead of pensions, might instead find itself sticking to the old system if service members turn down the new option.
The new system goes into effect in 2018.
All current troops are grandfathered into the existing system, and have a choice whether or not to go to the new system—which does provide 401(k)-style benefits for almost everyone who serves more than two years, or a pension check that will be 20 percent smaller than the current one.
At present, service members with less than 20 years of service receive no benefits when they separate. Anyone joining in 2018 or later will come in under the new system.