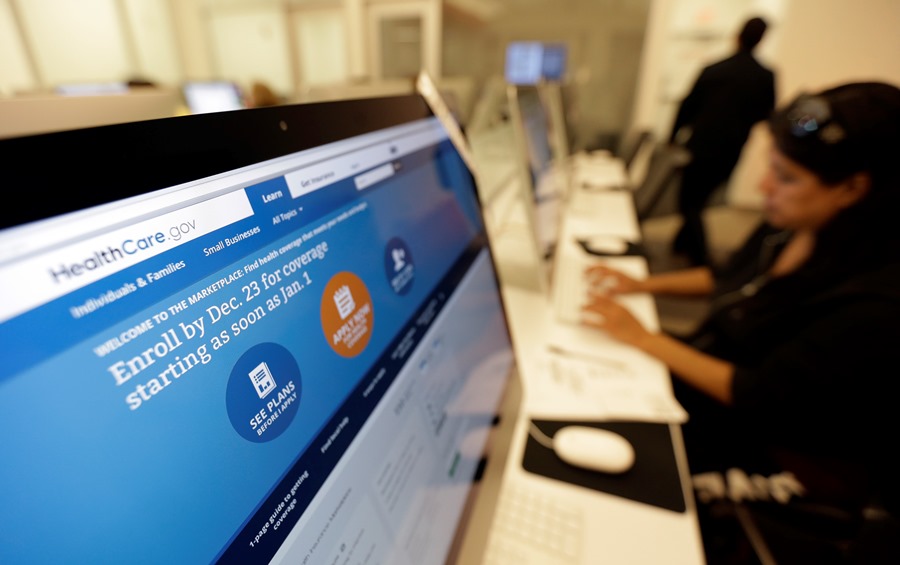 (Bloomberg) — More than half a million people signed up for Obamacare plans (also known as the Patient Protection and Affordable Care Act) during the first week that government-run markets were open, in what is projected to be a challenging year of trying to reach new people who haven't yet been covered by the law.
In total, 543,098 people picked plans.
The U.S.-run marketplaces for health insurance opened on Sunday, Nov. 1, about two weeks earlier than last year when about 462,000 people signed up for coverage during the first week of enrollment.
Read: Obama warns of 'misinformation' during PPACA enrollment
The numbers aren't perfectly comparable to last year, because Hawaii is now using the U.S. system, rather than a state-run one it used for 2014.
The U.S. has said it hopes to have about 10 million people enrolled in individual marketplace plans by the end of next year, up from a 2015 year-end projection of 9.1 million.
PPACA set up marketplaces to buy coverage and offers some people subsidies to help them afford it.
The people who remain uninsured will be harder to reach this year, Health and Human Services Secretary Sylvia Mathews Burwell has said.
Many have lower incomes or are younger, and they're often unfamiliar with the law and its subsidies, the U.S. has said.
The sign-ups are for the 38 states that use the federal government's healthcare.gov website.
It doesn't include people in states like California and New York, which run their own health-insurance shopping websites.
Some people pick coverage and then stop paying for it during the year, or never pay at all, so Obamacare's enrollment numbers typically decline throughout the year.
About 11.7 million people picked PPACA plans as of Feb. 22, and 10.2 million had paid their premiums just over a month later.