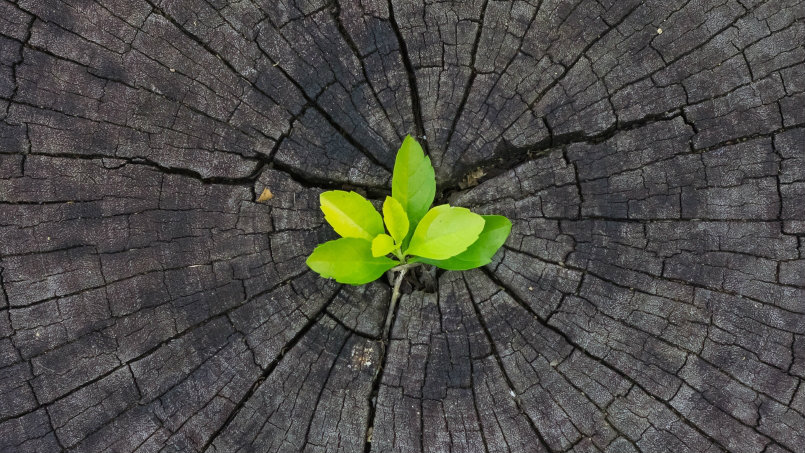 You've heard it before: The benefits broker's role is going extinct. From the health insurance marketplace to evolving compliance mandates, employers are looking not only for benefits administration, but for strategic guidance and more comprehensive business solutions.
I see it differently. Where there is change, there is opportunity.
The small to mid-size businesses we talk to admit that they are struggling to keep up with the broadening workload of benefits enrollment and admin, payroll, and PPACA measurement. So perhaps more than any other type of consultant, benefits brokers are in a position to effect positive change for their clients — if they can change their approach.
How do you do that? It requires thinking strategically about how to address three key pain points for all businesses: controlling costs, creating efficiency, and mitigating compliance risk.
The benefits broker's role is not going extinct. Your clients need you more than ever. It's time to capitalize on that opportunity to help their businesses and yours.
Controlling costs goes beyond narrowing the network
Historically, brokers have primarily focused on benefits. They're conscientious of the plan components, the plan design, the cost of that design — and they excel in that area. But as businesses face mounting pressure to maximize profits, brokers can expand their role by helping employers find options to control costs.
Brokers regularly suggest certain short-term fixes to employers' group health plans; self-funding techniques, telemedicine options, and narrowing the network certainly have their place. But there's a big opportunity to go beyond business-as-usual and advise employers on how to reduce overall business costs.
Wages are one of the largest costs for employers, so payroll is a logical place to initiate long-term change. Taking action now to update benefits eligibility, improve labor costs with time and labor management systems, and offer wellness programs could all help control costs down the road.
Dig deeper to find more room for improvement. Has the business maximized its pre-tax benefits accounts? Simple flexible spending plans can offer savings for owners and employees. Is there an opportunity for commuter accounts? That could save an employer on taxes. Pairing health reimbursement arrangements (HRAs) with health plans is a good option to control overall costs, as well.
Although the Cadillac tax was delayed, identifying a remediation strategy should still be an immediate priority. Brokers can assess current trends, make predictions and gradually enact multi-year plans now to accommodate the changes coming in 2020.
For a broker, there is no barrier of entry to make recommendations. Your clients look to you as the expert; it's mutually beneficial for you to act accordingly. And while your primary expertise may be HR, don't be afraid to extend your hunt for savings to financial and retirement planning.
Creating efficiency with simple and inexpensive technology
When Zenefits burst on to the broker scene last year, it was a major industry disruption. But it was also a much-needed wake-up call, pushing agencies to do more.
Employers don't just want benefits; they want technology that modernizes the HR function to the standard to which we've grown accustomed in our personal lives. That means delivering easily accessible data, access to carriers, and a simple interface to manage payroll, PPACA compliance, shifts and scheduling, and COBRA.
Brokers need to think outside the box — outside the benefits — about all the ways their agencies can facilitate data to drive client efficiency. The good news is a plethora of options exists to do that.
A simple HR and benefits admin platform is an example of relatively inexpensive software that can elevate and automate day-to-day employee management functions. For example, given a broker's involvement with new employees and program enrollment, this software could easily tie in to applicant tracking and increase efficiency in the hiring process. When a candidate is hired, his benefits elections can be entered into the payroll system. If he were ever terminated, his coverage would end automatically when his payroll check was canceled.
Why does that matter? Recently, I spoke with an HR manager who was new to her company and auditing the benefits and HR processes for its 1,000 employees. Her audit found more than $250,000 in overpaid insurance premiums! That never would have happened with an HR platform, because the benefits payments would have instantly ended with payroll termination.
Besides preventing egregious errors, adopting HR and benefits administration software can save upwards of $11.50 per employee, per month. An employer's cost for a basic system could run between $3 and $10 per employee, per month. Some brokers even carry that cost for their clients, making it a true value-add solution.
HR departments are lean. If you have technology to manage and maintain your processes, it makes a world of difference. Brokers can create "stickiness" with clients outside of regular benefits admin if they focus on creating efficiencies or at least pointing toward a platform to help clients help themselves.
Confronting compliance head-on adds value to a broker's business
Compliance concerns continue to mount for businesses. Between PPACA; ERISA and HIPAA for benefits; and the IRS, HHS, CMS, and payroll taxes, maintaining compliance is becoming more difficult and more frustrating.
Again, although this is outside a broker's typical "scope of work," opportunity for leadership abounds. Here, an agency can become the compliance officer for its clients. Some agencies have even hired compliance attorneys to handle benefits questions and related issues.
Of course, hiring comes with a price, and not all agencies are equipped to take on that expense. But think creatively about how to broaden your specialty. Perhaps there's an option to partner with someone who could facilitate compliance management at a fraction of the cost.
One particular area of risk is employee classification. Missteps in classifying 1099 versus W-2 personnel can be extremely costly for businesses, especially during incidents of workers' compensation claims. Brokers, with deep access to employee data and policies, can really make a difference in helping employers identify and correct errors.
Ultimately, employers are longing for correct information. Brokers have become the most trusted advisor for compliance issues, even if they haven't claimed that position. But if a broker will take a stand and conquer compliance head-on, he can create greater client dependency on his agency.
The sky is the limit for the modern brokerage business
You've heard it before: The benefits broker's role is changing. That's true, but more than ever, the broker is sitting at the center of the conversation. That should feel empowering. If you can open your mind and your agency to the possibilities of the new market, you can expand your knowledge base and your service offerings. And you can prove your clients right when they refer to you as a trusted business advisor.